For those new to the subject, let me just summarize the diet regime: During the Egg Fast, you are supposed to eat eggs, healthy fats, and full-fat cheese for 3 to 5 days in a row.
You should consume at least six eggs a day and one tablespoon of fat for each egg eaten.
The number of ounces of cheese eaten should be equal to or less than the number of eggs eaten each day.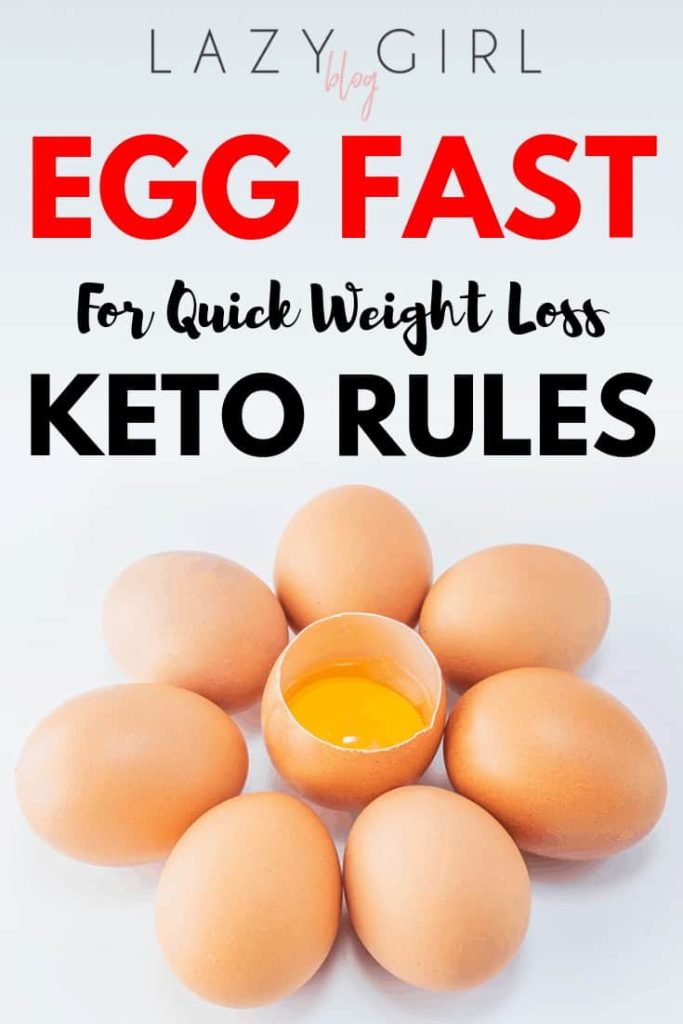 ---
This post may contain affiliate links. As an Amazon Associate, I earn from qualifying purchases for my referral at no extra cost to you! See Disclosure
---
So, why would you need to go on a keto egg fast?
For those struggling to fully transition into ketosis, an egg fast can help their body adjust from burning glycogen from carbs to burning fat from food and the fat stored in their body.
For those that have been on the keto diet for a while and find their weight plateauing, an egg fast might be the best way to help restart weight loss.
In short, an egg fast can be the jolt your body and metabolism need as it enables you to drastically limit your carb intake.
During this fast, you're eating all fat. The fast consists of eggs, cheese, and butter. The pure fat comes in the form of either butter, olive oil, or coconut oil.
Additionally, you have the freedom to eat your eggs in a variety of ways — scramble them in the morning, fry them for lunch, and make an omelet for dinner.
The goal of an egg fast is to jumpstart your body into ketosis.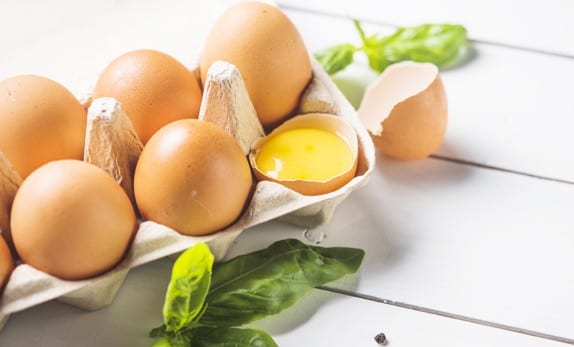 ---
Basic rules of the keto egg fast:
Whole eggs — yolks and whites — are the main source of fat and protein.
You must consume 1 tablespoon (15 grams) of butter or healthy fat per egg consumed.
You must eat a whole egg within 30 minutes of waking up.
You must eat an egg-based meal every three to five hours.
You must eat a meal even if you're not hungry.
You can eat up to 1 ounce (28 grams) of full-fat cheese per egg consumed.
You must eat at least six whole eggs per day.
Eggs should be local, pastured eggs whenever possible.
You should stop eating three hours before bedtime.
You can drink up to three cans of diet soda per day but aim for one or less.
Try to avoid diet sodas while on the egg fast — tea and coffee are permitted
These are the most common rules, but people tend to make their own modifications.
On an egg diet, you are allowed to eat lean meats with your eggs, along with fruits and vegetables that are low carb, such as spinach and grapefruit. You can't eat low-carb fruits and vegetables while on an egg fast.
Many people also experience a drastic reduction in hunger and cravings for sweets and carb-rich foods.
This happens quickly, usually within a day or two. If you happen to have accidentally replaced your glycogen stores, the Egg Fast is so low in carbs that it will drain those carbohydrate reserves.
A large weight loss during this 3 to 5-day fast means you need to adjust your previous diet.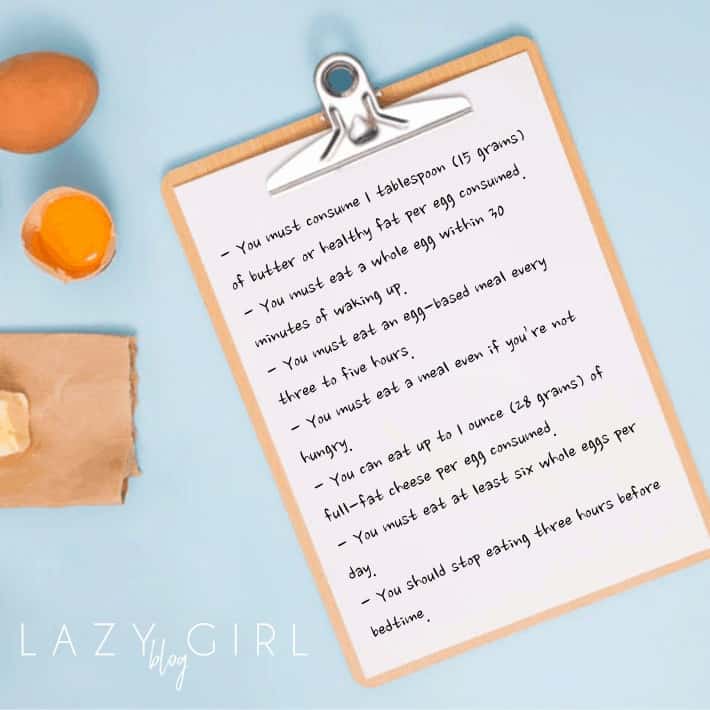 ---
Don't Make it Boring
So, while some people just read that last paragraph and freaked out a little bit, wondering "how will I only eat eggs and butter for three days?" Have no fear!
There are so many ways you can make this work for you! Here are a few ideas for how you can switch up the egg fast to work in your favor and still stay within the guidelines.
Omelets
Hard-Boiled Eggs
Scrambled Eggs
Crepes
---
Egg Fast on and Off
When it comes to the egg fast, you don't want to just do the egg fast, you want to switch it up. Although some people do the egg fast for a month at a time.
When you do take a break, you want to the LC or Keto, to stay on track.
---
Jump-starting weight loss
The egg fast is a creative way to jumpstart weight loss that really works. Your body's metabolism will essentially reset, making it easier for your body to lose weight.
An egg fast comes with a few potential side effects for healthy adults.
If you're new to ketogenic diets, you may experience the keto flu, which is caused by your body adapting to ketones as a source of energy instead of glucose.
Common symptoms include increased hunger, irritability, low energy, sleep issues, nausea, poor mental function, weakness, headaches, and bad breath.
Most of these symptoms are temporary and should disappear after a few days of fasting.
To reduce your risk of the keto flu, try following a low-carb diet before you begin an egg fast.
However, if you are one of the keto faithful, you're already on your way toward effectively losing weight and reaping other health benefits.
Bottom line: If you're curious about trying an egg fast, go for it! It will not negatively impact any of your hard work with the keto diet.
Just be careful not to take the egg fast too far, and always listen to your body's needs. Before diving in, consult with your doctor and/or nutritionist to make sure your body can handle an egg fast.
By taking a few days to refine your diet to focus only on the most fundamental keto macros, you can lay out a weight loss blueprint that's easy for your body to follow.
So come on; break out of your shell and see if an egg fast is the solution you've been looking for.