Looking for the best Keto and Low-carb Halloween recipes? As a keto-dieter, you need to get a little creative during the holiday season so you don't miss out on any fun.
If you're living the low carb lifestyle but finding it tricky to decide what kind of treats to serve up at the end of the month I've got you covered!
With a little creativity, going high-fat, low-carb, or keto during Halloween is possible.
This collection of low-carb Halloween treats, appetizers & snacks will help you celebrate October guilt-free – keto style!
These 12 amazing keto-friendly Halloween appetizers will slay any party and leave everyone full and satisfied, and keep the spooky vibes alive without sacrificing your nutrition!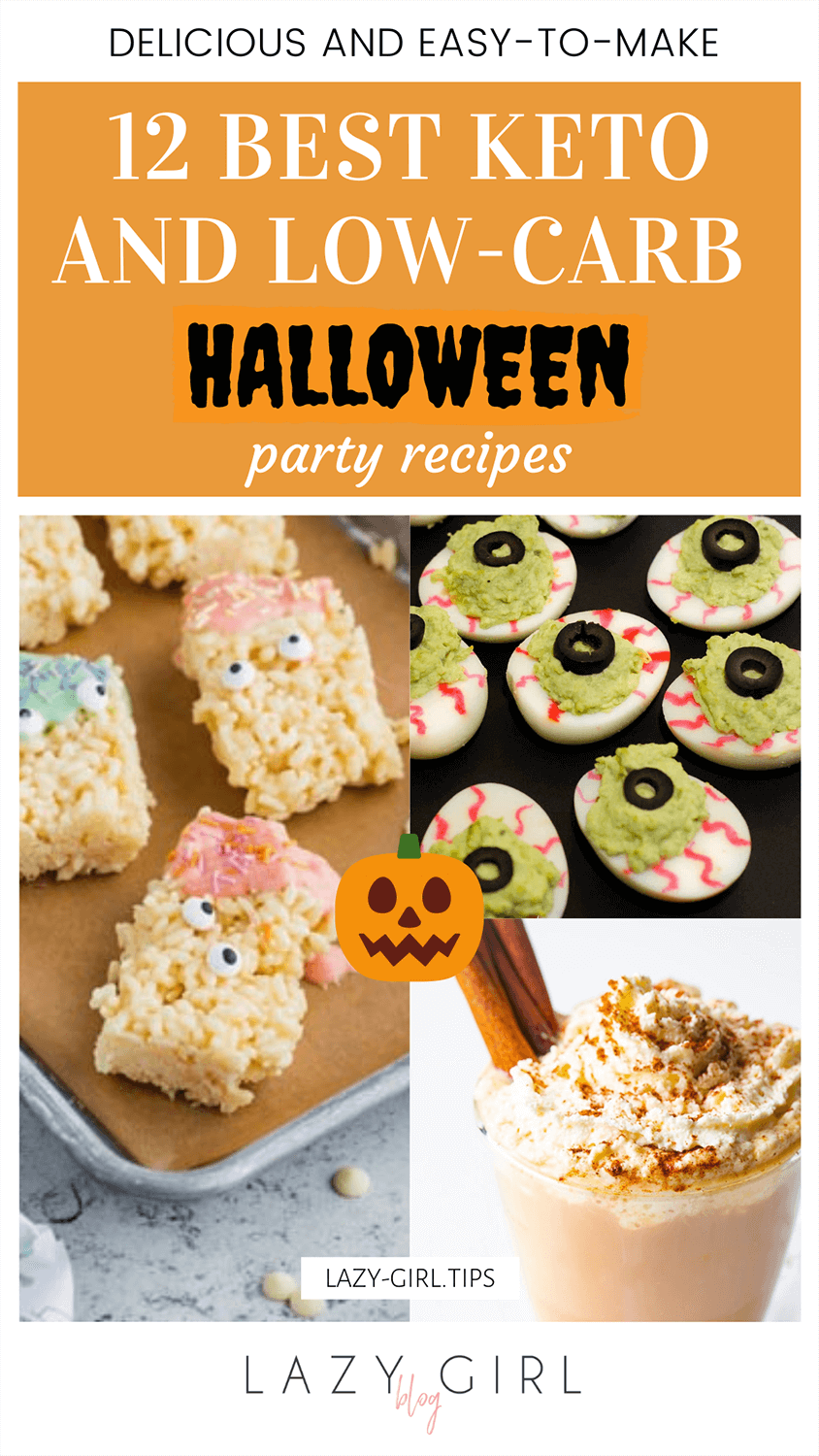 ---
This post may contain affiliate links. As an Amazon Associate, I earn from qualifying purchases for my referral at no extra cost to you! See Disclosure
---
Cute, colorful, and delicious, these keto Halloween rice krispie treats make the perfect low-carb, spooky snack for the upcoming holiday.
All you need are four ingredients and 15 minutes, then bam! Your spooky little monsters are ready to be devoured.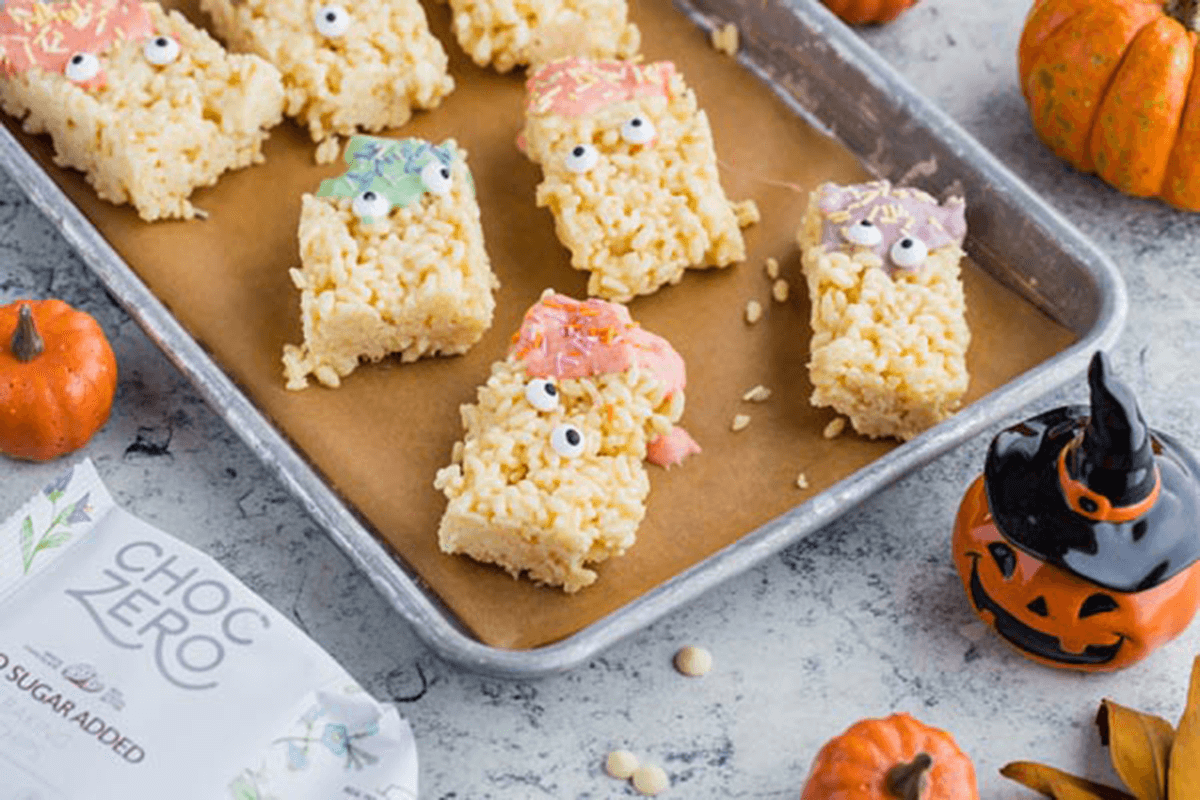 ---
There's nothing more fun for Halloween than spooky-looking foods!
These Monster Eye Spooky Deviled Eggs are perfect for a Halloween party or dinner before trick or treating.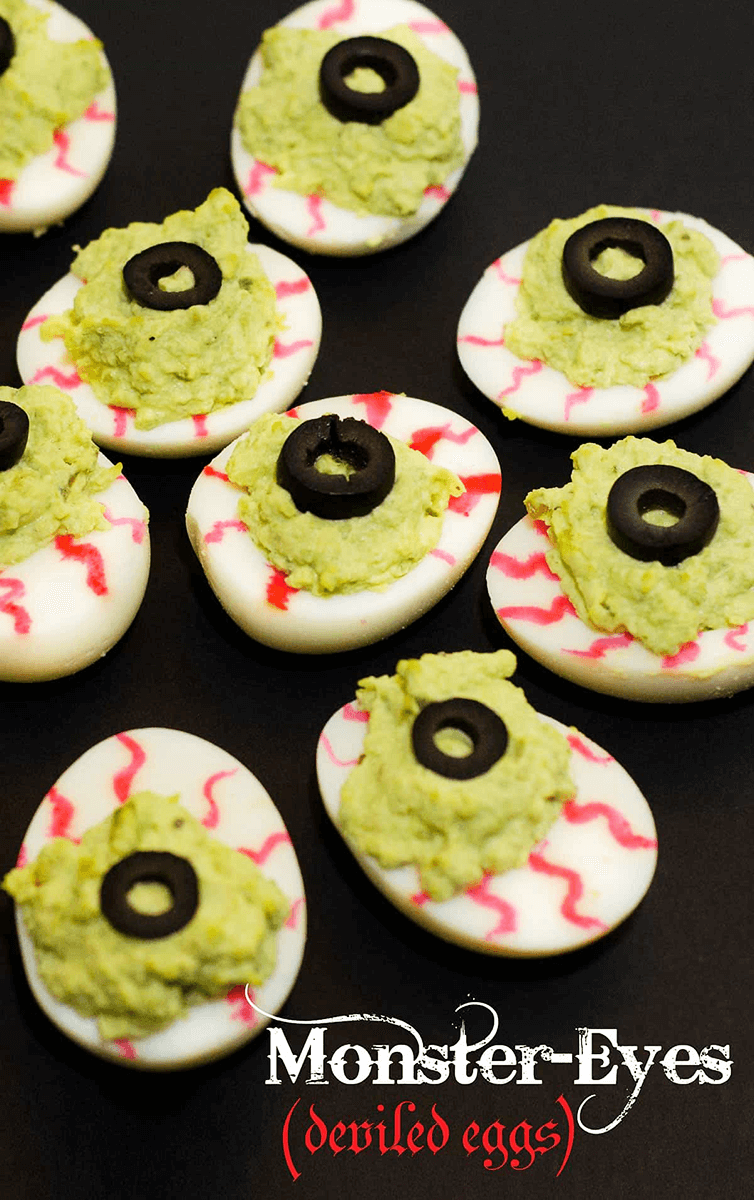 ---
Keto Halloween cookies are made with almond flour and iced into mummies and skeletons.
A spooky low carb, sugar-free, egg-free, and gluten-free Halloween treat.
For a healthier Halloween trick or treat, baking a batch of cookies is a great option.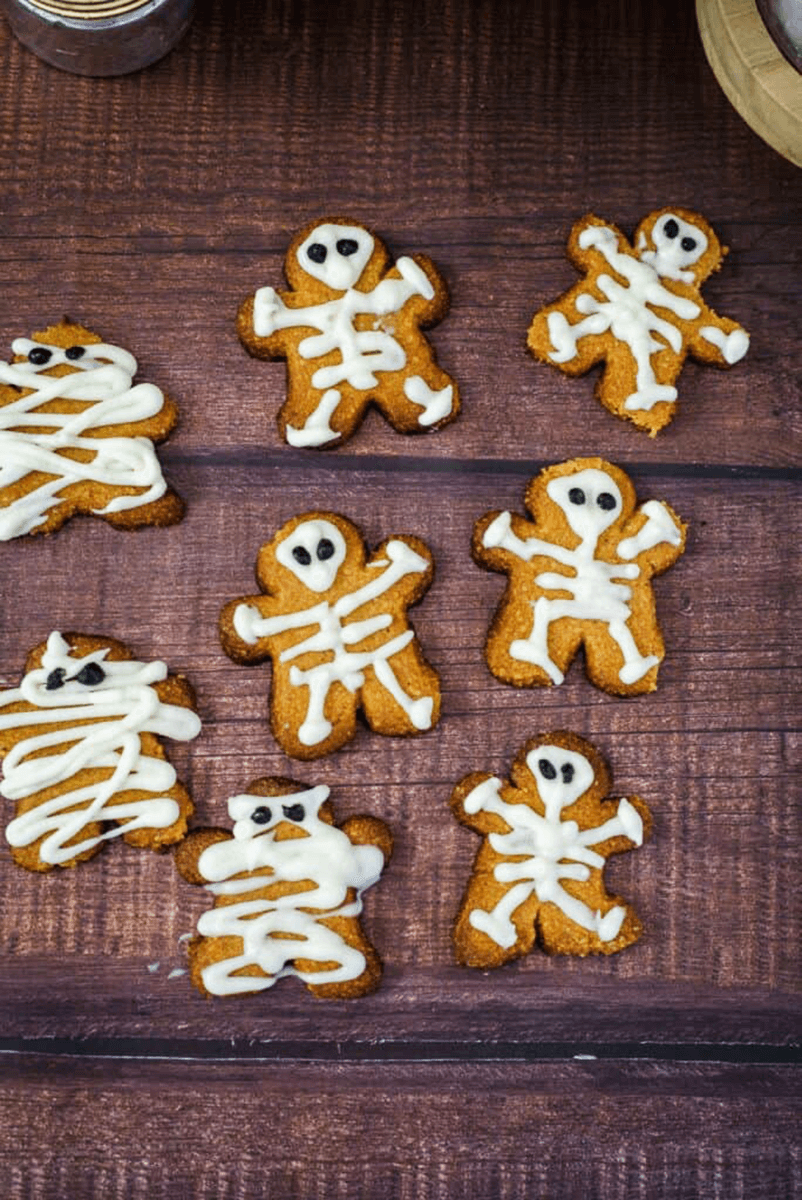 ---
Keto peanut butter pumpkins are the cutest Halloween dessert ever.
They are easy to make, delicious, and completely sugar-free.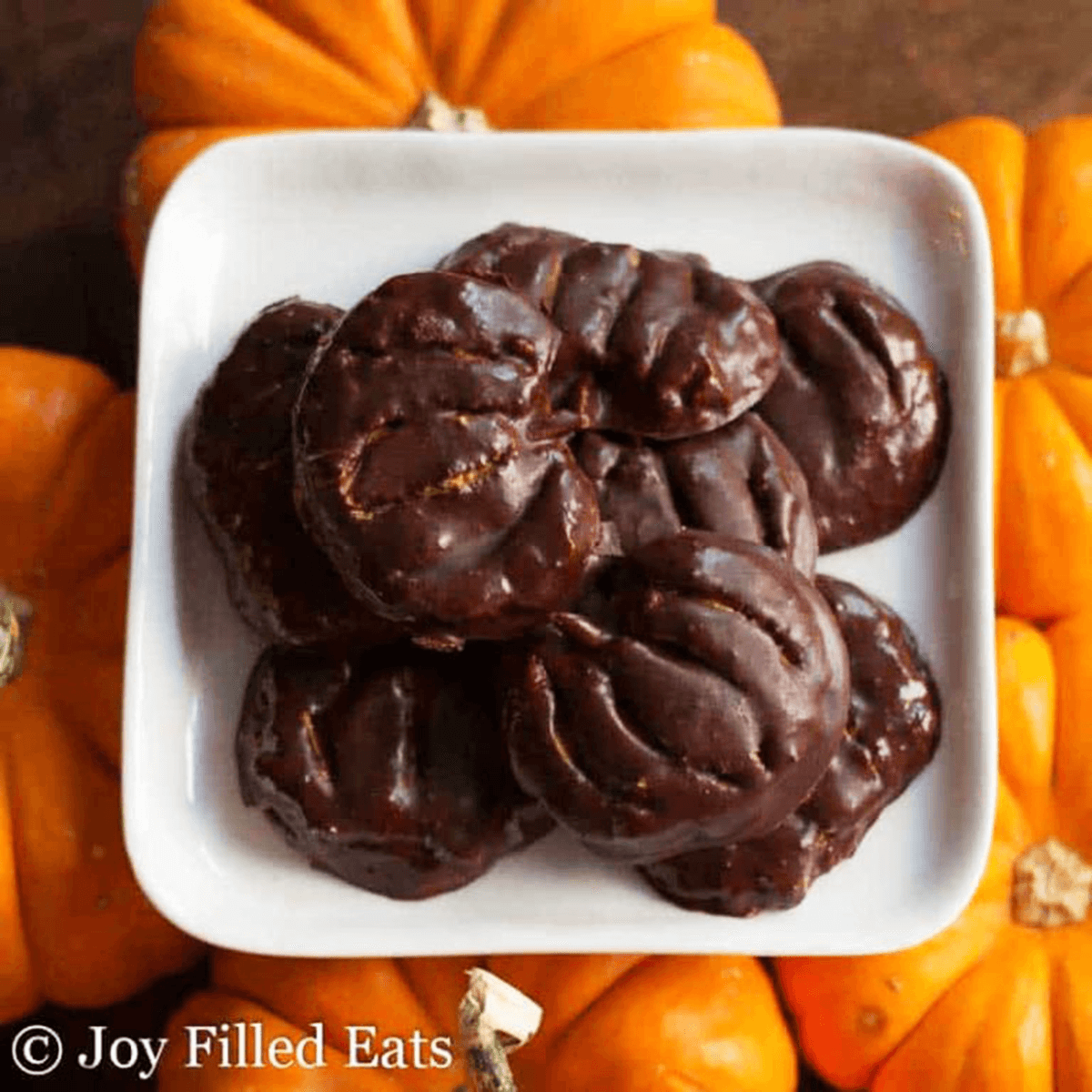 ---
These low-carb, paleo pumpkin pie cupcakes are like mini pumpkin pies topped with cinnamon crumbles. Gluten-free, dairy-free, nut-free, and so easy!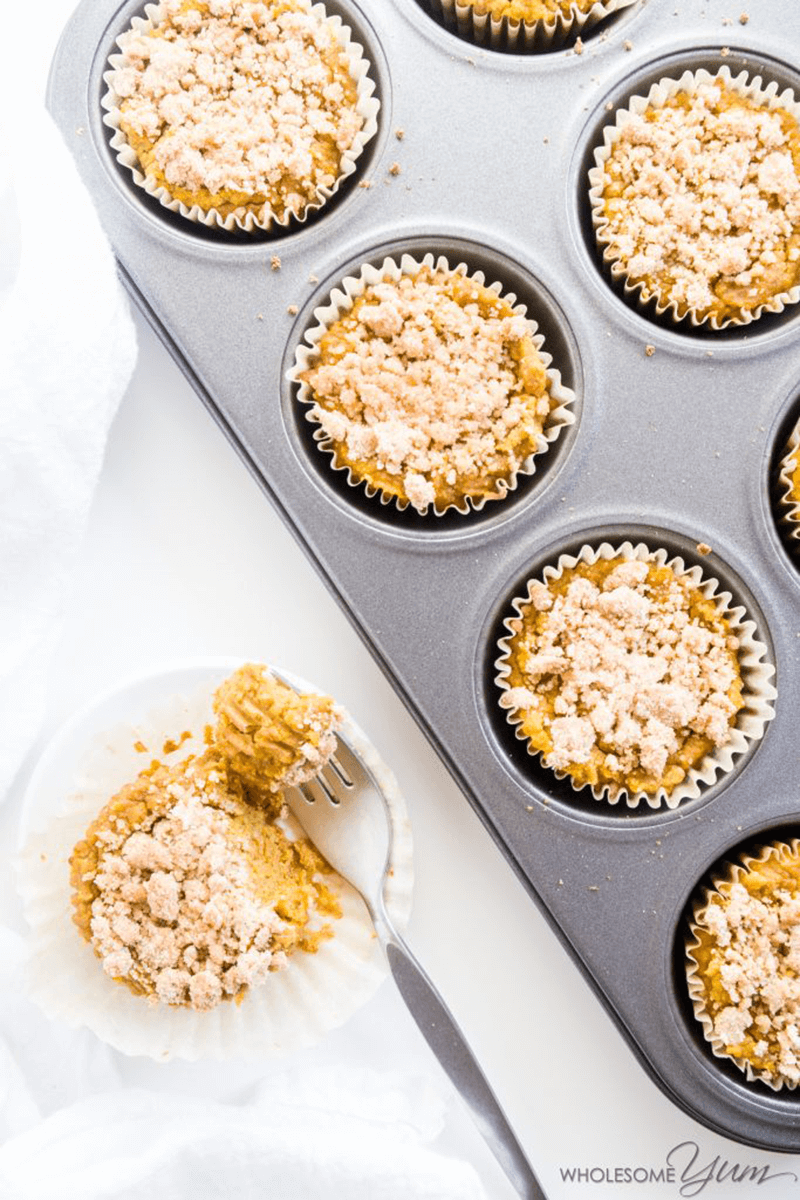 ---
The secret trick for how to make a healthy pumpkin spice latte at home, in just 5 minutes!
This healthy KETO pumpkin spice latte recipe tastes like one from a coffee shop, without the sugar.
You'll never guess this is a low-carb sugar-free pumpkin spice latte.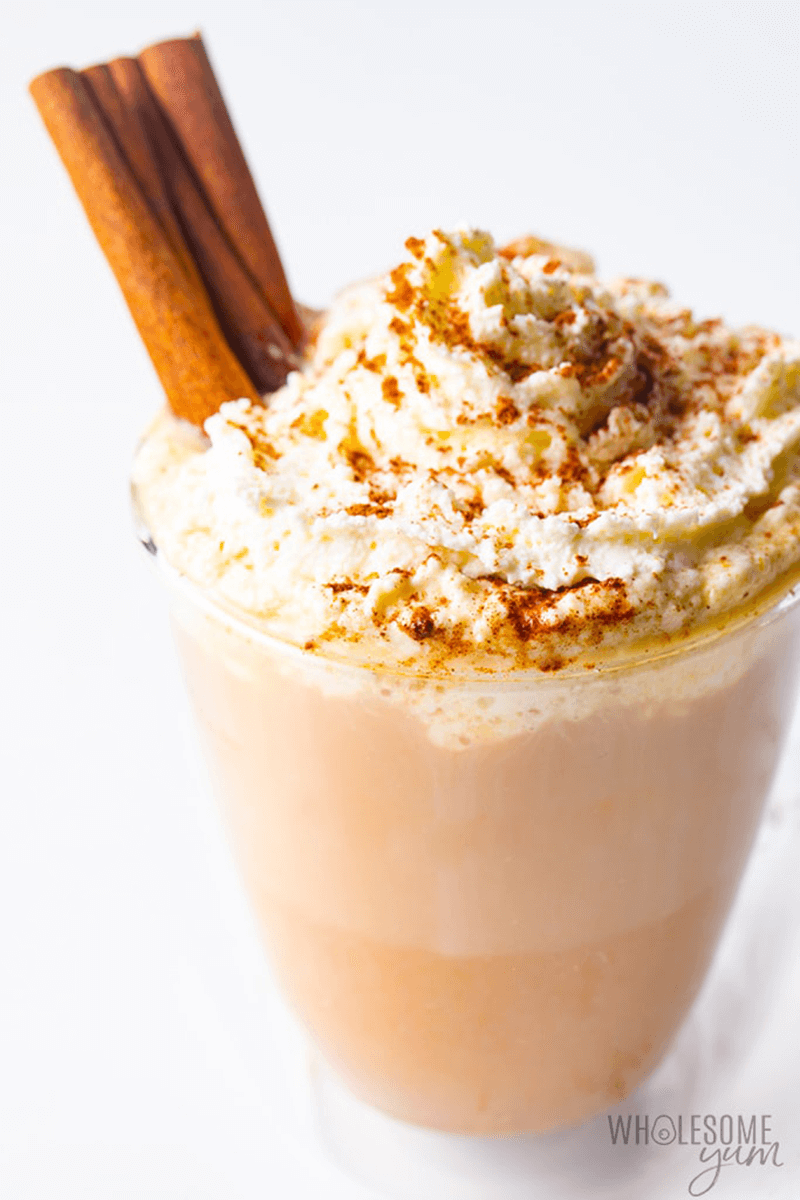 ---
FUN to make and FUN to eat (without all the sugar or the tantrums).
Looking for a fun activity to enjoy with your children? Look no further!
This easy recipe uses fruit tea to create healthy sugar-free gummies that the whole family can snack on…guilt-free.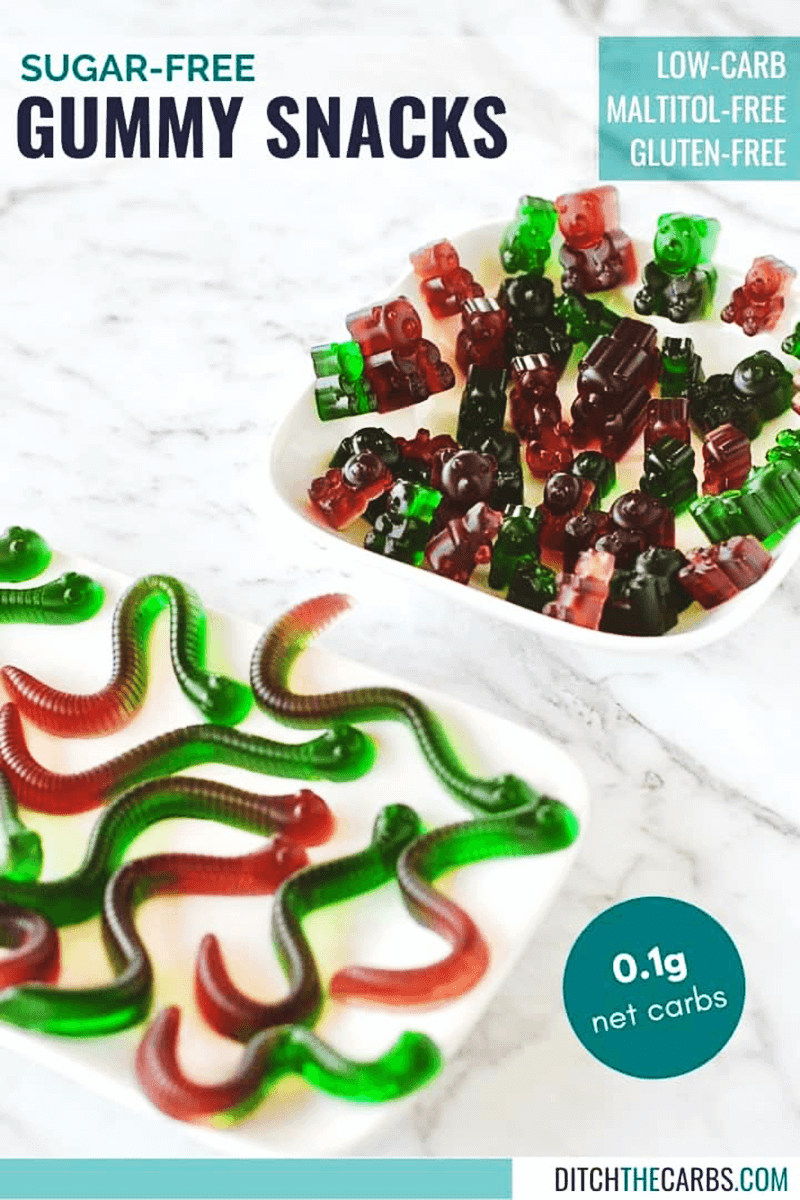 ---
Keto Pumpkin Mousse is a four-ingredient no-bake dessert recipe that's super easy to make.
Creamy and scrumptious, everyone will love this whipped pumpkin mousse dessert.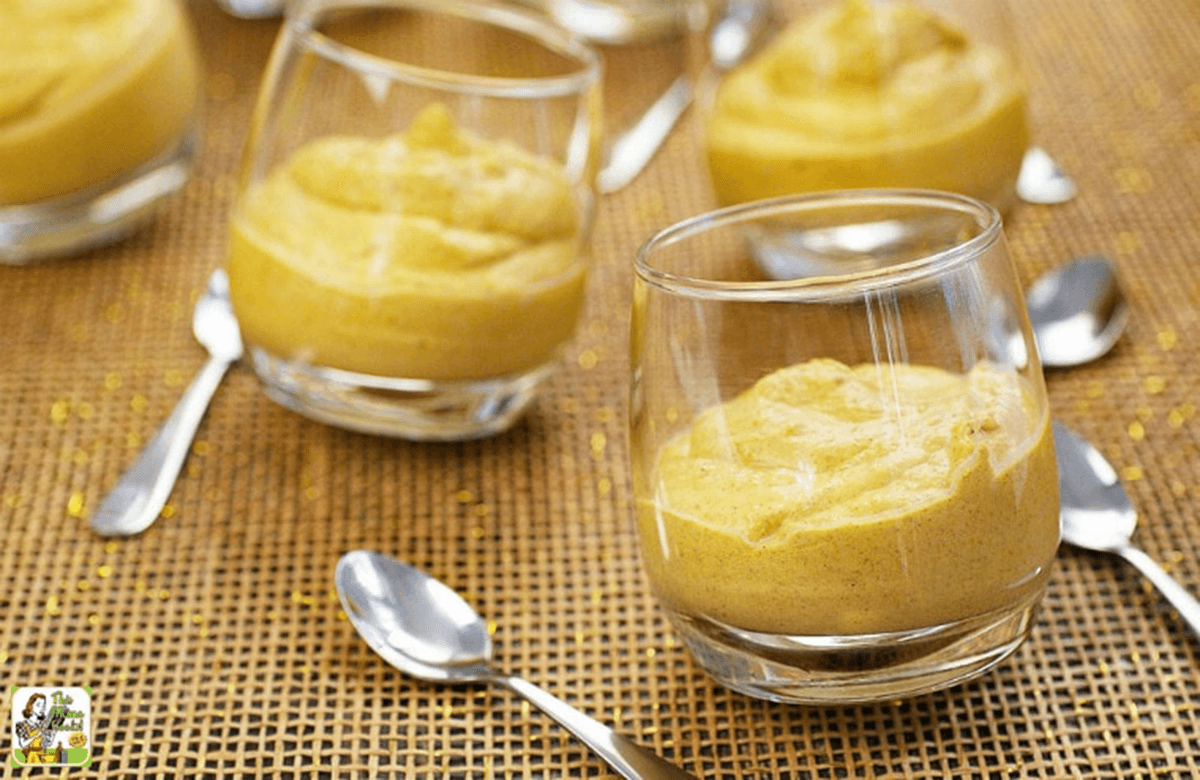 ---
These healthy cucumber snacks are great for a keto Halloween.
Slices of cucumber are slathered with cream cheese and topped with spiders made out of black olives.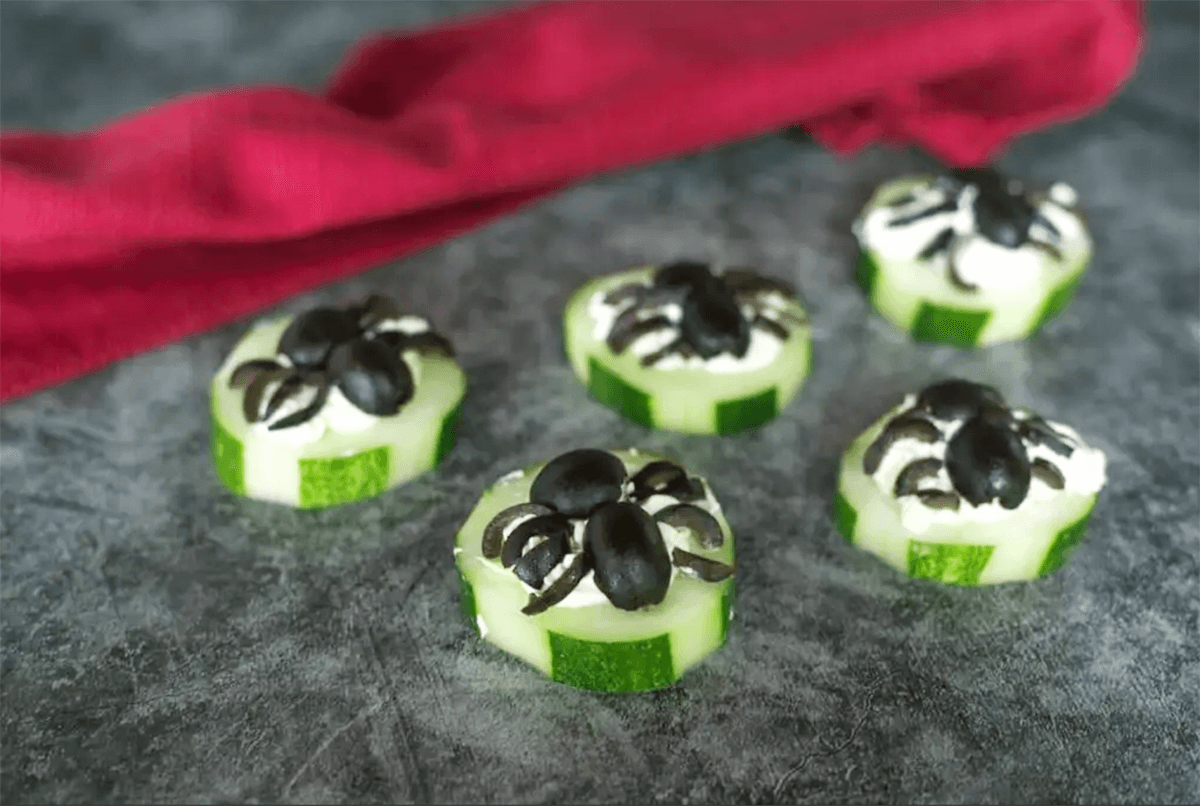 ---
These homemade Easy Keto Fat Bombs – Coconut Chocolate Bars (Mounds Bars) have a blissful chocolate and coconut taste.
Mounds bars, or Bounty if you live outside of the US, are essentially a delicious chocolate coconut candy bar. A sweet, coconut center, covered in chocolate.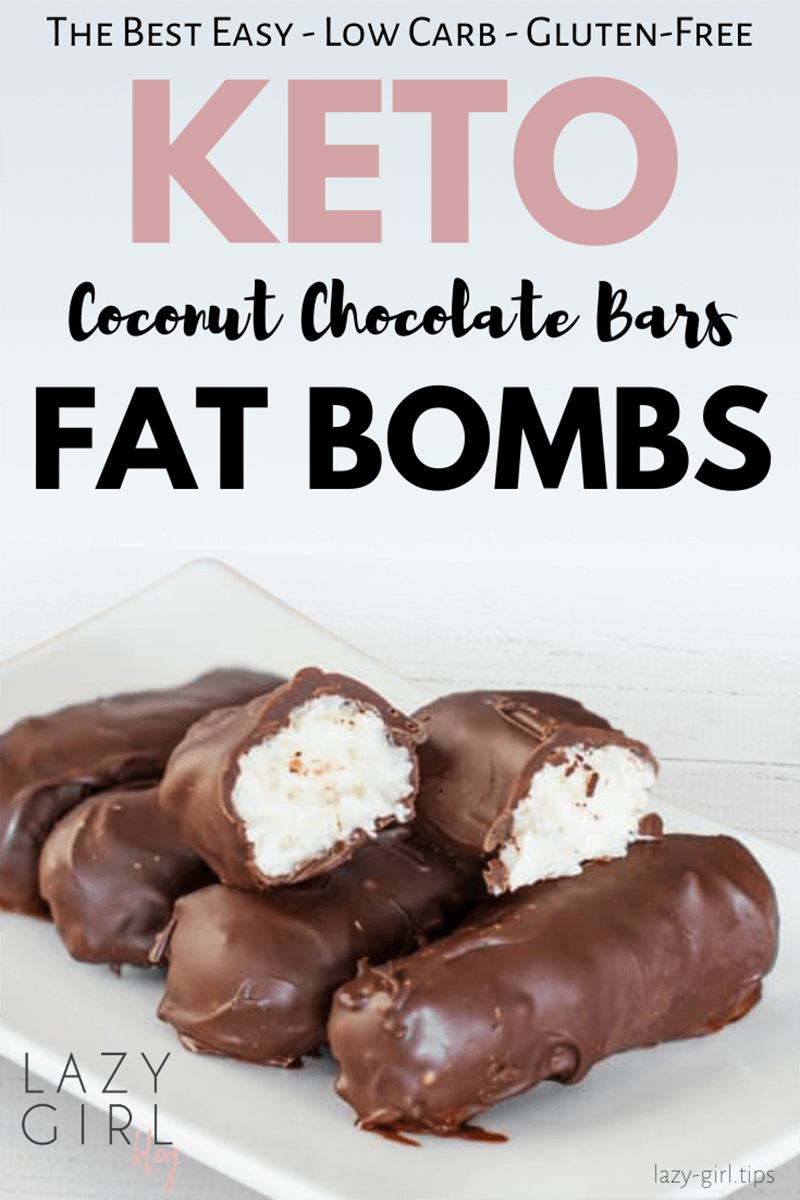 ---
Looking for guilt-free, easy to make, and delicious low-carb treats?! Look no further!
Keto Peanut Butter Cookies is low carb, sugar-free, 3 ingredients cookies and they are super easy to make but combined with chocolate they are simply irresistible.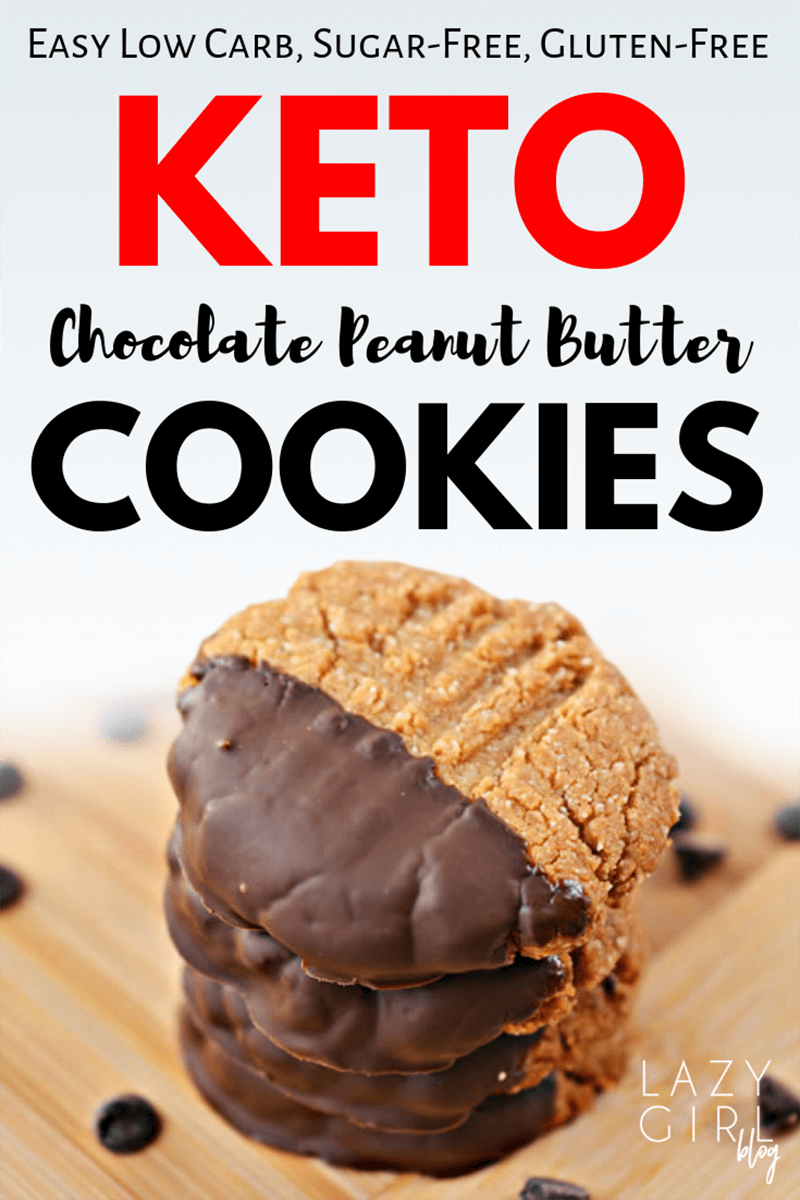 ---
These Low Carb Keto Cream Cheese Brownies are a delicious guiltless treat! They are gluten-free and low sugar brownies and two favorite desserts combined into one tasty dessert!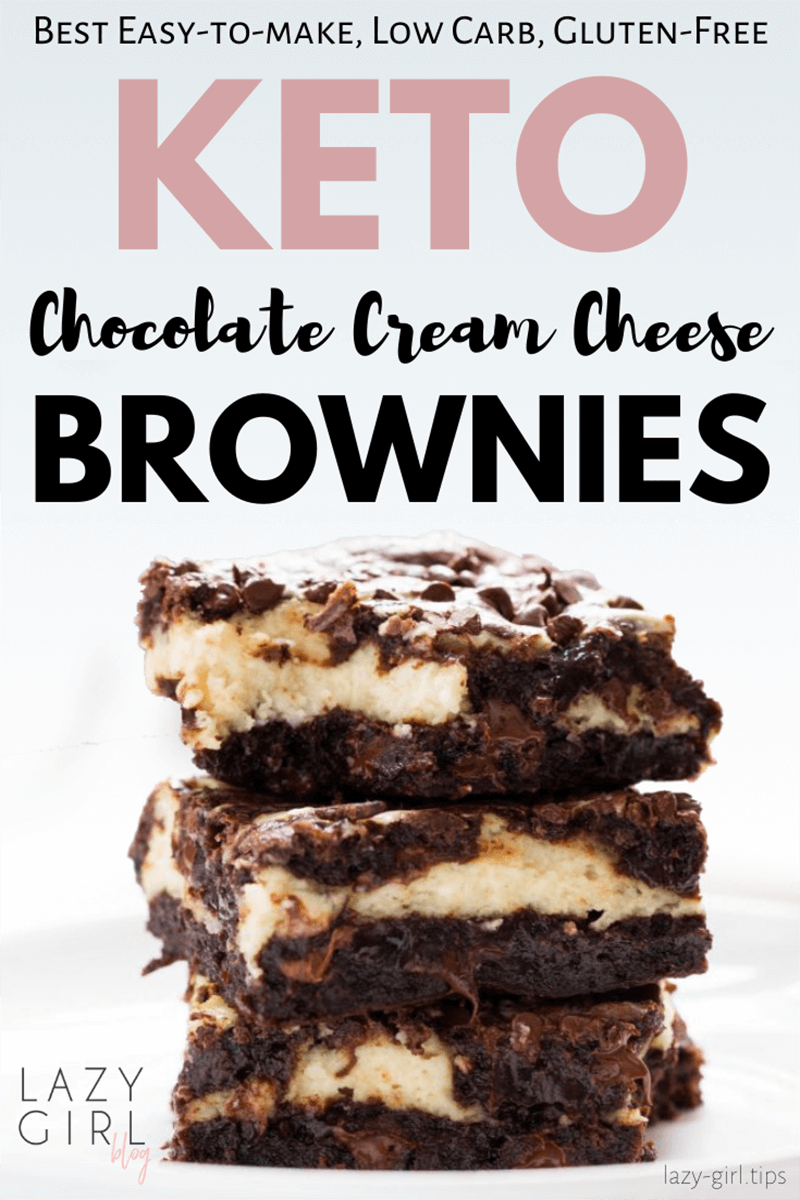 ---
Did you try these Keto Halloween recipes? Tag me on Instagram so I can see! @lazy_girl_tips
Leave a comment, rate it, pin it, share it, and don't forget to tag a photo #lazy_girl_tips on Instagram. I'd love to see what you come up with.