Personally, I don't like seafood but this recipe is amazing! These Low-Carb Keto Salmon Burgers are simple to make, loaded with tons of flavor and they're covered with green mash and lemon butter.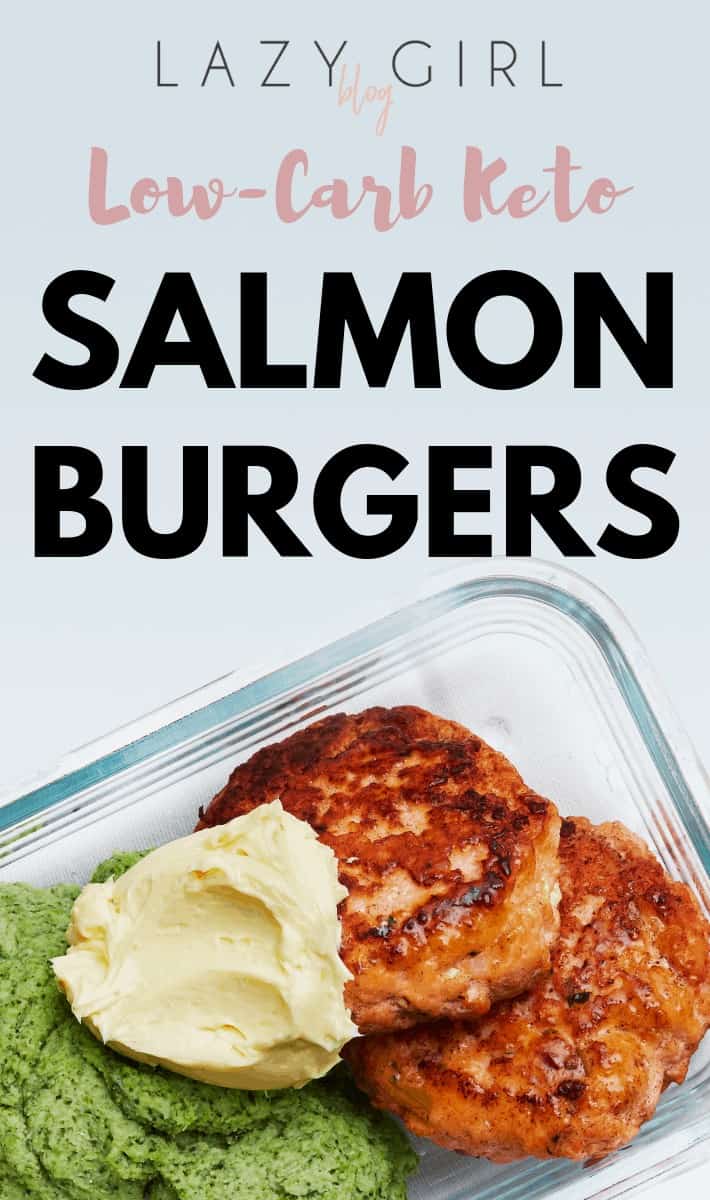 They're great for storing in the fridge for eating later and taste great.
Crispy on the outside and tender on the inside, these little bundles pack a huge punch of spicy, smoky, tangy flavor!
---
This post may contain affiliate links. As an Amazon Associate, I earn from qualifying purchases for my referral at no extra cost to you! See Disclosure
---
Low-Carb Keto Salmon Burgers Recipe:
Ingredients
Salmon burgers:
Green mash:
Lemon butter:
4 oz. butter at room temperature
2 tbsp lemon juice
salt and pepper to taste
---
Instructions
Preheat the oven to 220°F (100°C). Cut the fish into small pieces and place, along with the rest of the ingredients for the burger, in a food processor.
Pulse for 30-45 seconds until you have a coarse mixture. Don't mix too thoroughly, this can make the burgers tough.
Shape 6-8 burgers and fry for 4-5 minutes on each side on medium heat in a generous amount of butter or oil. Keep warm in the oven.
Trim the broccoli and cut it into small florets. You can use the stem as well, peel it and chop it into small pieces.
Bring a pot of lightly salted water to a boil and add the broccoli. Cook for a few minutes until soft but not until all texture is gone. Drain and discard the boiling water.
Use an immersion blender or a food processor to mix the broccoli with butter and parmesan cheese. Season to taste with salt and pepper.
Serve the warm burgers with a side of green mash
Enjoy!
[bs_icon name="glyphicon glyphicon-star"] Tip: You can flavor the burgers in various ways. Try them with garlic, chili, your favorite herbs, or curry powder. Why not some capers or grated parmesan cheese? The butter can also be flavored in a number of ways. We suggest trying freshly grated horseradish, it's delicious!
[bs_icon name="glyphicon glyphicon-file"] Nutrition
Per serving: Net carbs: 3 % (7 g); Fiber: 3 g; Fat: 80 % (91 g); Protein: 18 % (45 g); kcal: 1030
Recipe by: Anne Aobadia, Photo credit: Emma Shevtzoff