This keto grilled cheese made with 90-second bread is amazing. It is perfectly crispy and golden, and wonderfully cheesy. It smells amazing as you cook it in butter.
If you're on a low carb or keto diet you must try this 90-second bread turned into a GRILLED CHEESE! Perfect for people on the keto diet. Lunch or dinner idea that kids love too.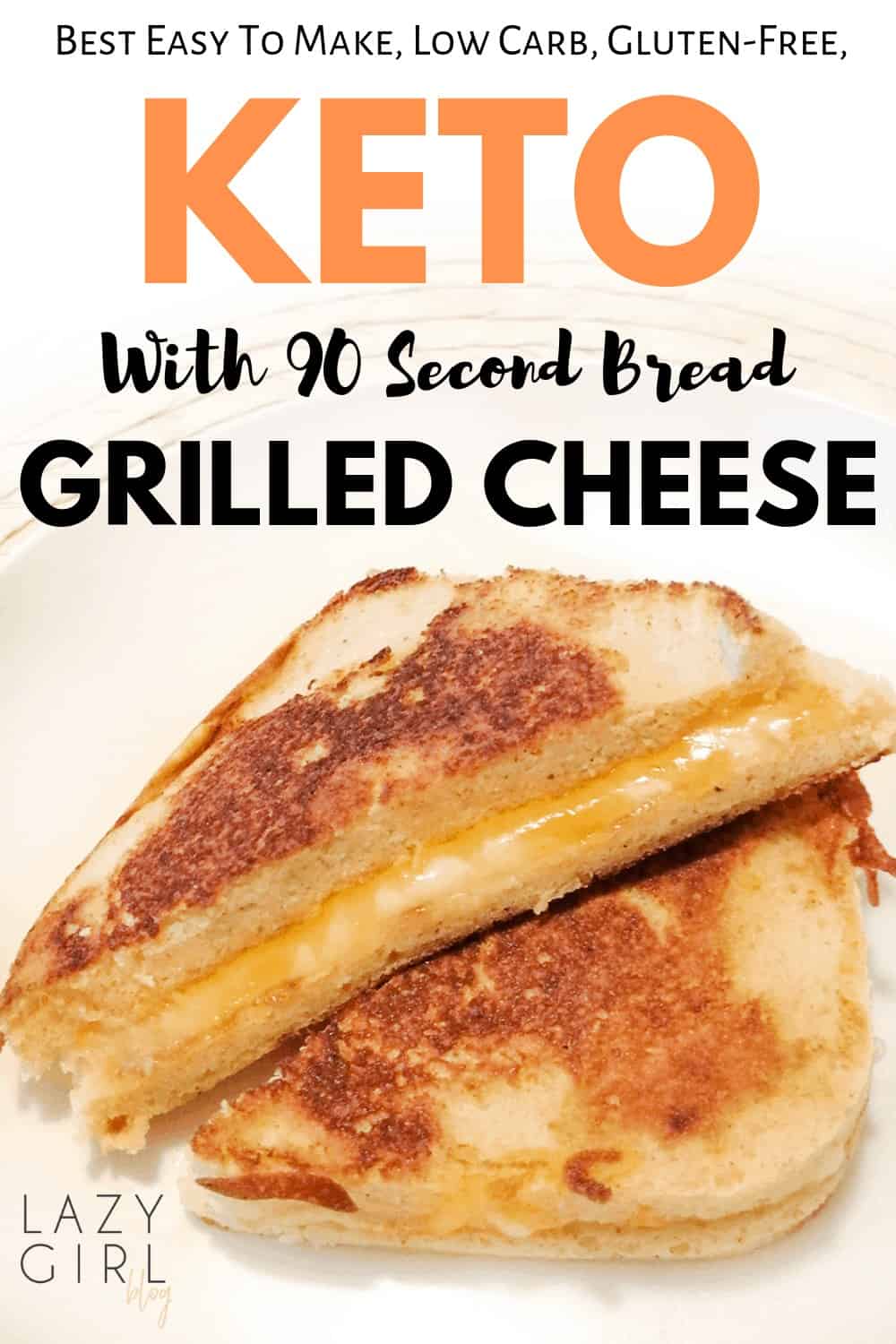 This 90-Second Keto Bread can be made with almond flour or coconut flour and toasting this bread makes it have a much better texture. You could use a skillet to toast it in some butter.
I used almond flour but if you prefer to use coconut flour you can easily replace it. Yum!
You can also turn it into french toast or low carb sandwich … wouldn't that be great for breakfast? Try it with pulled pork for an extra delicious spin!
This keto grilled cheese is excellent all by itself, especially for a quick lunch on the go. You can keep it simple with just cheddar, or spruce it up with meat, veggies, and/or different types of cheese.
Tips For Making Best 90-second Bread (Keto Bread):
---
Tap the container on the counter a few times to remove any air bubbles before you cook it
I found that a 4×4 microwave-safe container made the perfect size piece of low carb bread that could be cut in half and stuffed with all the things
You could also use a ramekin that is 4 inches in diameter, but that would be more like keto mug bread.
If you would rather bake this low-carb bread in the oven, you can use a ramekin and bake at 375 for 10 minutes.
To make this less eggy tasting, use just an egg white as the egg yolk is where the eggy taste comes from.
Toasting this 90-second bread makes it have a much better texture. You could also use a skillet to toast it in some butter.
This sandwich keeps well in the fridge and you can reheat it in the microwave.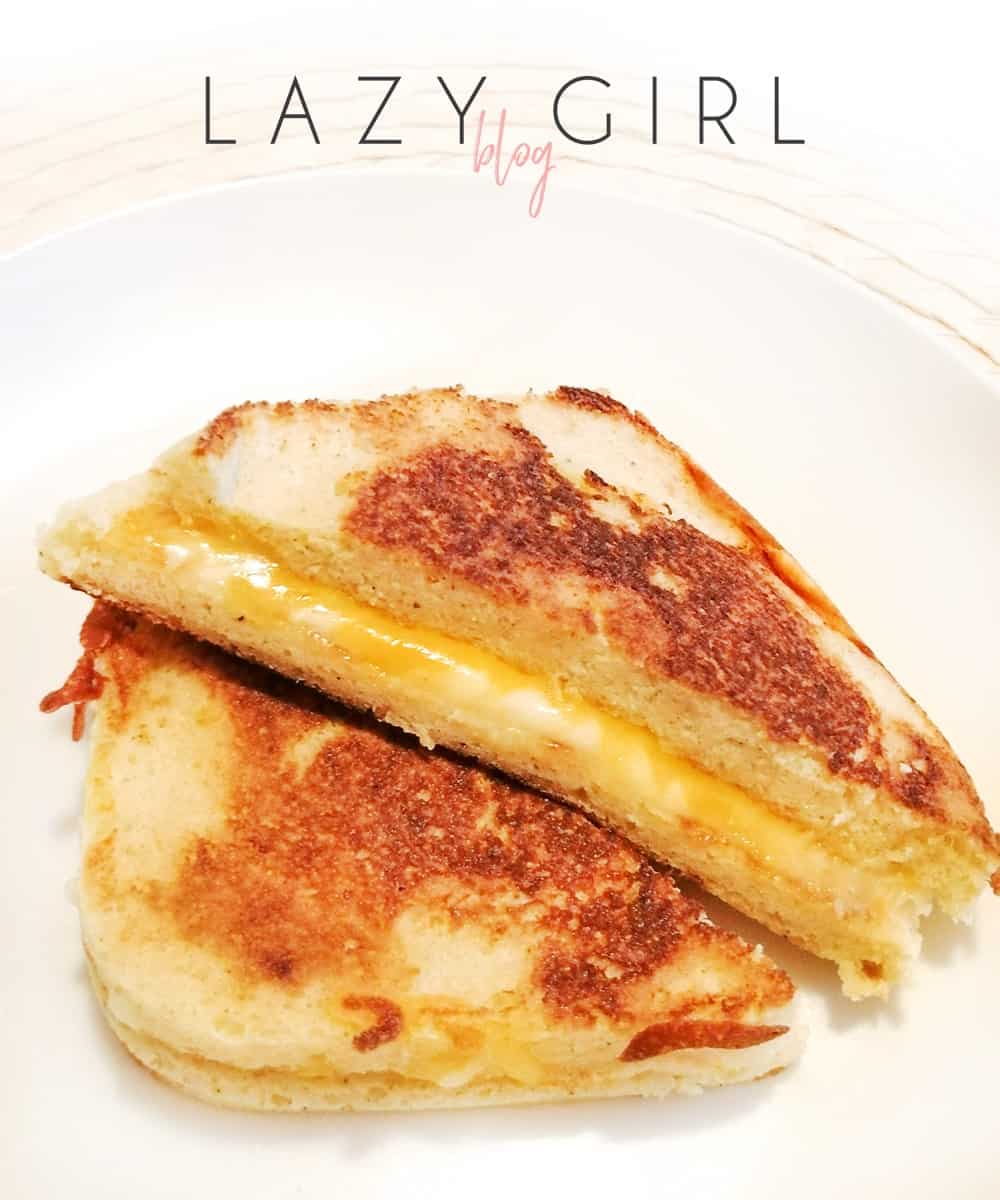 How To Season Keto Grilled Cheese Sandwich?
---
Since you're making the bread for this sandwich from scratch, you can get creative and add spices.
I usually just use a pinch of salt, but sometimes I add a pinch of garlic salt (garlic powder), taco, or Italian seasoning. It makes for a more interesting sandwich.
Either way, I hope you love this delicious and easy Keto Grilled Cheese! This 90-second keto bread is going to make all of those low-carb and keto bread dreams come true.
---
This post may contain affiliate links. As an Amazon Associate, I earn from qualifying purchases for my referral at no extra cost to you! See Disclosure
---
---
Some of the links above are affiliate links, which pay me a small commission for my referral at no extra cost to you! If you make a purchase through the link, it won't cost you more but I may earn a small commission. I only recommend products that I personally use and love!
Did you make this 90 Second Bread Recipe? Tag me on Instagram so I can see! @lazy_girl_tips
Leave a comment, rate it, pin it, share it, and don't forget to tag a photo #lazy_girl_tips on Instagram. I'd love to see what you come up with. Cheers, friends!