Easy Vegan Sweet Potato Brownies are rich, decadent, ultra fudgy, low in fat, dairy-free, paleo-friendly delicious, and healthy treat that makes a perfect healthy dessert or snack that is also perfect for special occasions and it is quick and easy to make.
Today you get brownies again.
I hope you like brownies. (Doesn't everyone like brownies???) These sweet potato brownies are soft, gooey, and oh-so-chocolatey.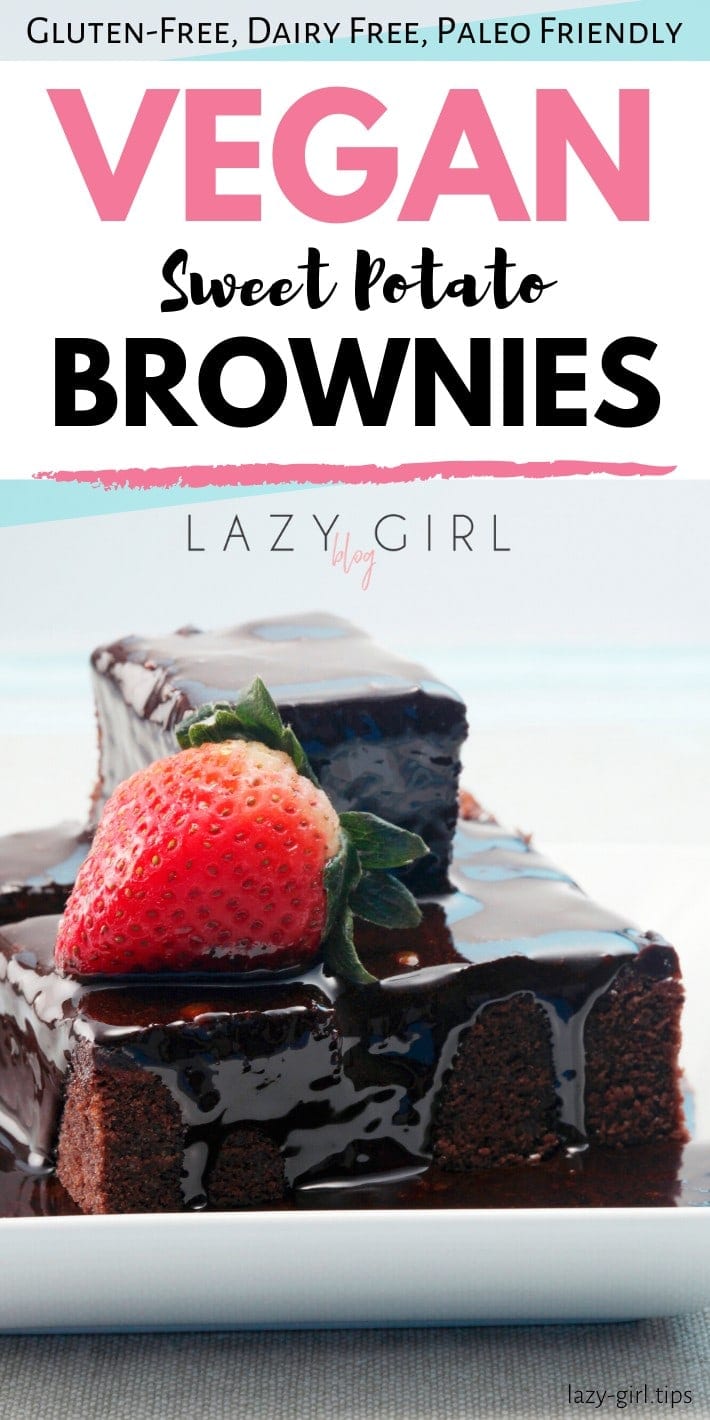 They taste like pure bliss and are pretty much impossible to stop eating… until suddenly you look up and the whole tray is gone.
In these secretly lightened-up brownies, the sweet potato adds depth of flavor and moisture, keeping the brownies soft and fudgy without needing any oil in the recipe.
If you're afraid that you'll be able to taste the sweet potato, I promise you can't.
It does, however, add sweetness and that wonderful texture we all love.
---
This post may contain affiliate links. As an Amazon Associate, I earn from qualifying purchases for my referral at no extra cost to you! See Disclosure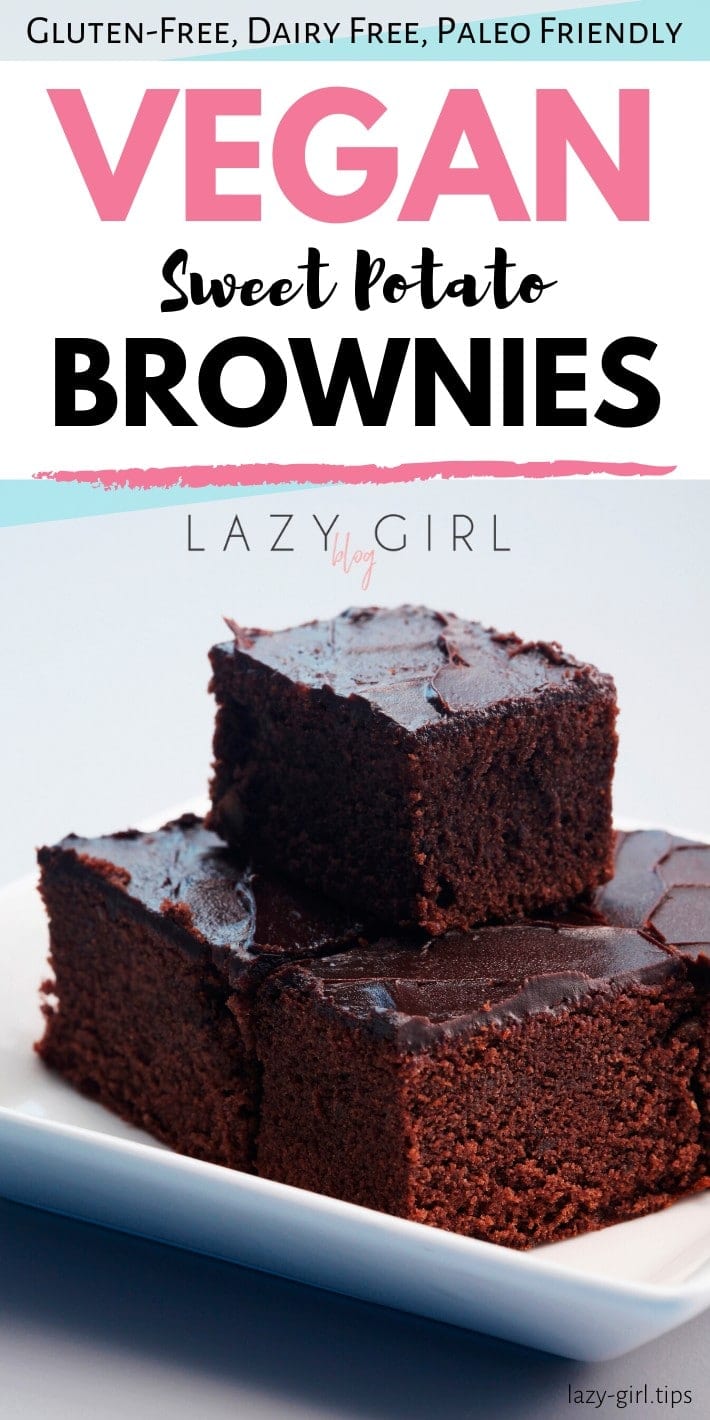 ---
Paleo Vegan Sweet Potato Brownies Recipe:
[bs_icon name="glyphicon glyphicon-time"] Prep Time: 15 minutes
[bs_icon name="glyphicon glyphicon-time"] Cook Time: 25 minutes
[bs_icon name="glyphicon glyphicon-time"] Total Time: 40 minutes
[bs_icon name="glyphicon glyphicon-cutlery"] Servings: 16
Ingredients
Sweet Potato Brownies:
---
Chocolate cream:
---
Instructions
Sweet Potato Brownies:
Preheat the oven to 350 degrees F (180 degrees C). Line an 8×8 baking pan with parchment paper.
Cook the sweet potato in the microwave on the appropriate setting until well cooked and meshes well with a fork. Place 3/4 cup of the mashed sweet potato in a large bowl, followed by the almond butter and maple syrup. Whisk to combine.
Process coconut sugar in a coffee grinder or food processor until it becomes a fine powder. Repeat this step with the hemp seeds (or use ground almonds instead).
Add the coconut sugar, hemp seeds (or ground almonds), almond flour, cocoa powder, salt, and baking soda. Using an electric mixer, or by hand, mix until evenly combined and incorporated. Add vanilla extract and mix until combined.
Transfer batter (it will be thick) to the prepared pan. Using a spatula or your hands, spread and pat the batter into an even layer. Bake for 20-25 minutes, until a toothpick, comes out mostly clean. (24-25 minutes is about perfect for my oven.)
Allow brownies to cool in pan on wire rack.
---
Chocolate cream:
To make the chocolate cream, just put all ingredients in a small bowl and stir well with a whisk. Pour the cream on top of the brownies once they cool down.
---
[bs_icon name="glyphicon glyphicon-tag"]

Notes

You can use ground almonds or other nuts/seeds of choice instead of hemp seeds.

I use this brand of peanut flour. You can skip it and use 7 tbsp of cocoa powder and leave out the water (as the peanut flour makes the mixture thicker).

The brownies are even better on day 2!

If you like this recipe share it with your friends and (..of course..) pin it for later. 🙂