Baked avocado eggs are the perfect keto and paleo breakfast. The avocado becomes so creamy!
This dish is also substantial enough to be served as a meatless dinner. It is healthy, filling, keto, and paleo.
It's also a gorgeous-looking dish. This Best Breakfast Baked Avocado Eggs Keto Recipe is my new favorite healthy breakfast idea.
Easy to make, packed with nutrients, they have protein, and healthy fats, and are a good source of fiber, and sooo tasty.
Perfect to start your day the right way!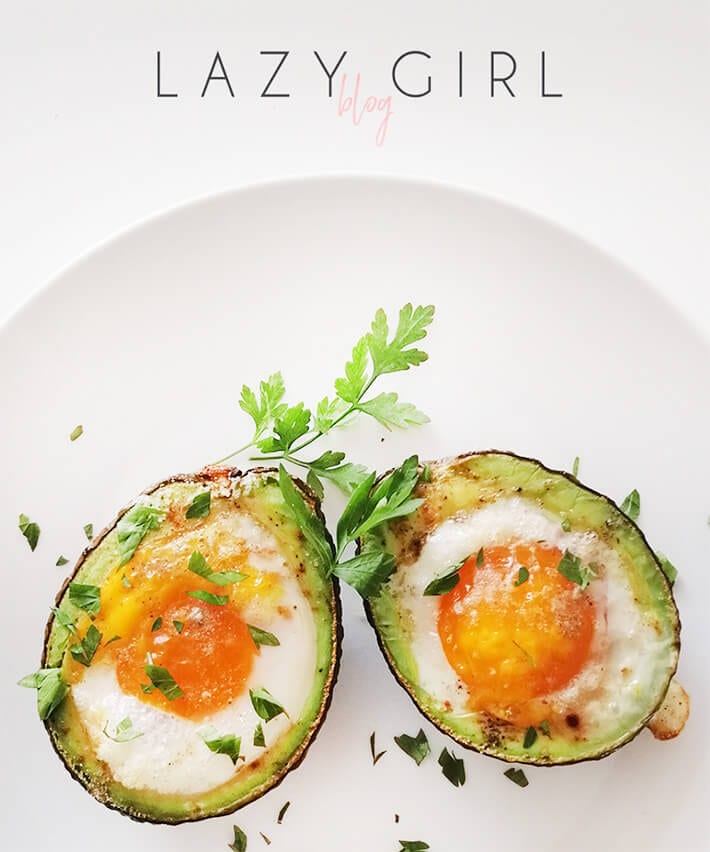 How To Make Perfect Baked Avocado Eggs
---
Eggs and avocados are incredibly nutrient-dense foods.
Include fresh avocados in everyday healthy eating plans to help increase fruit and vegetable intake and as a delicious, heart-healthy, whole food source of naturally good fats. A variety of fruits and veggies is recommended to help control weight and blood pressure, and avocados fit right in.
Pair the eggs and avocados together, and you've got a breakfast (or snack!) that's packed with protein, healthy fats, and plenty of fiber. You may want to start eating a baked stuffed avocado every day…
This recipe is best made fresh because you don't want to re-cook the eggs or avocado.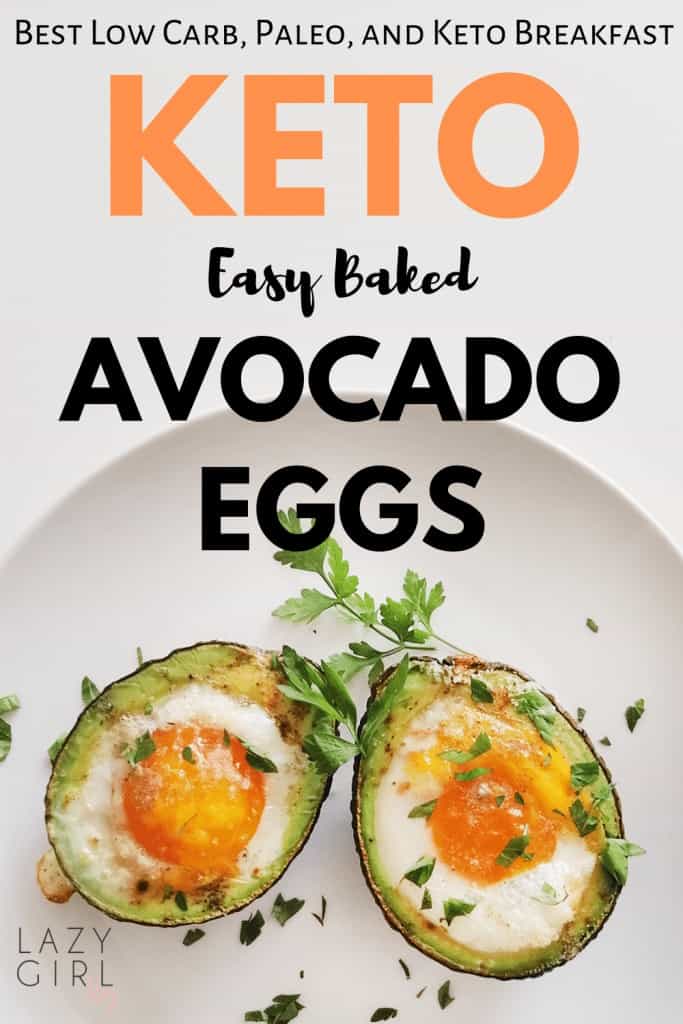 When it comes to nutrition, avocados are the holy grail. I love avocados, and try to incorporate them into my family meals as much as possible. You can cook, grill, and bake avocados! Like this super easy and healthy avocado egg recipe. One of my favorite breakfast ideas so far.
Avocado contains naturally good fats; in fact, over 75% of the fat in avocados is good fat with 3g coming from monounsaturated fat and 0.5g from polyunsaturated fat per 1-oz serving. We really need those healthy fats in our diets!
---
This post may contain affiliate links. As an Amazon Associate, I earn from qualifying purchases for my referral at no extra cost to you! See Disclosure
---
Did you make this Baked Avocado Eggs Keto Recipe? Tag me on Instagram so I can see! @lazy_girl_tips
Leave a comment, rate it, pin it, share it, and don't forget to tag a photo #lazy_girl_tips on Instagram. I'd love to see what you come up with. Cheers, friends!