This low-carb Keto Chocolate Chia Pudding recipe is so filling and deliciously chocolatey! It is a perfect quick breakfast for busy mornings. You can prep on Sunday for a week's worth of breakfast in just 5 minutes.
Sometimes I need a little chocolate in my life and this low-carb chocolate pudding is just the perfect snack. You are going to love it too!
This breakfast tastes so indulgent it's hard to believe it's nutrient-packed and healthy!
The creamy coconut milk balances out the rich bitterness of the cacao powder and you can adjust the natural sweetener content to suit your taste buds.
Chia seeds are the main event here with their high protein and fiber content they are great to work into a keto diet.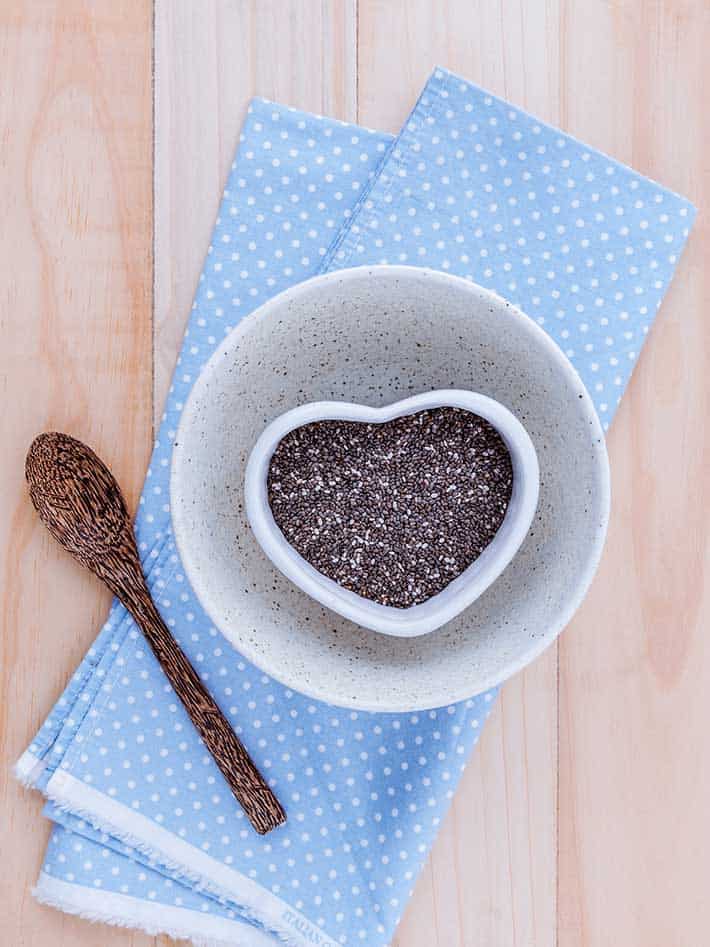 What are chia seeds?
---
Chia seeds come from the plant Salvia hispanica, which is, in fact, a member of the mint family. They have so many health benefits. They have a lot of fiber and can help you feel fuller longer.
They are loaded with antioxidants, plant-based protein, omega-3 fatty acids, and fiber. (So much fiber, in fact, that there is only one "net carb" per one-ounce serving!)
The best thing about chia seeds is that in the presence of liquid they form a gel called mucilage.
This is what helps to thicken our strawberry chia seed jam, as well as turn this chia pudding into a deliciously creamy keto dessert!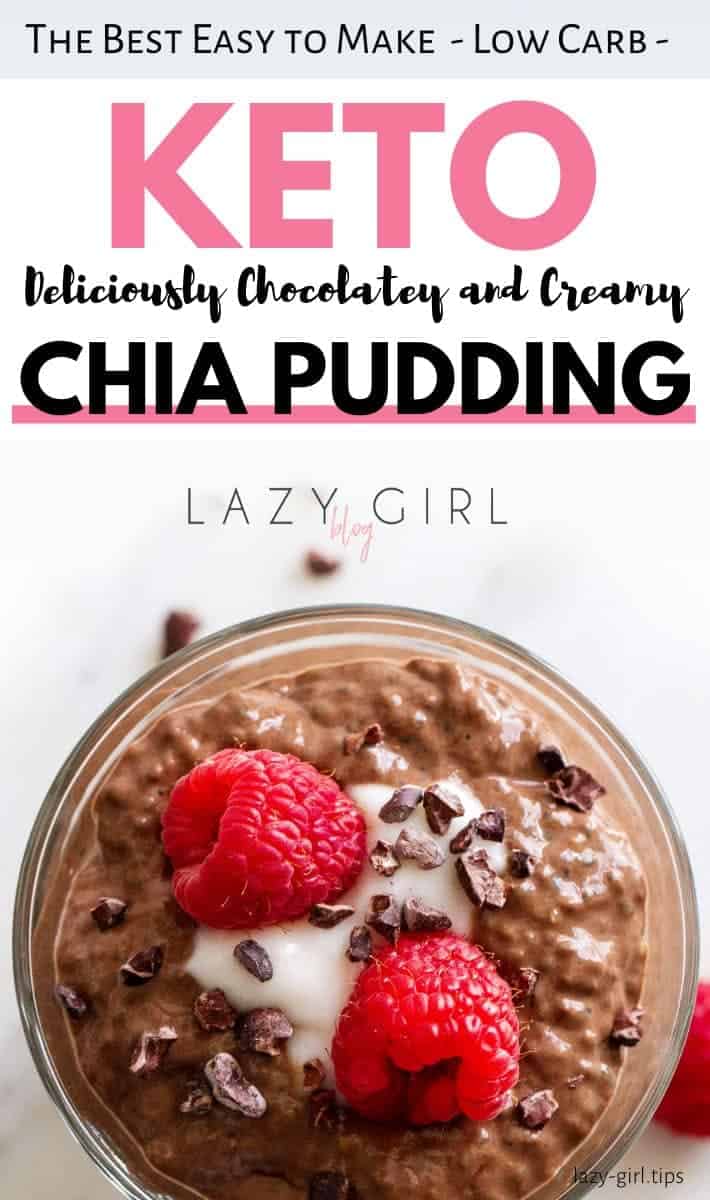 ---
Recipe variations:
I like to serve my chocolate chia pudding with coconut yogurt, fresh berries, and raw cocoa nibs. Feel free to use any toppings of your choice – from seasonal fruit to keto brownie pieces! 🙂
I'm sure you can tweak this Chocolate Chia Pudding Recipe to make it into other flavors.
---
This post may contain affiliate links. As an Amazon Associate, I earn from qualifying purchases for my referral at no extra cost to you! See Disclosure
---
Did you make this Easy Low Carb Keto Chocolate Chia Pudding recipe? Tag me on Instagram so I can see!
@lazy_girl_tips
Leave a comment, rate it, pin it, share it, and don't forget to tag a photo #lazy_girl_tips on Instagram. I'd love to see what you come up with. Cheers, friends!
Photo credit: Julie west (Flickr)