This healthy Homemade Keto Mayonnaise is creamy, zesty, full of flavor, and easy to make.
With this simple and fail-proof recipe, you'll never buy store-bought mayo again! It's just that good!!
The combination of eggs, dijon mustard, and lemon juice is not a flavor force to be reckoned with.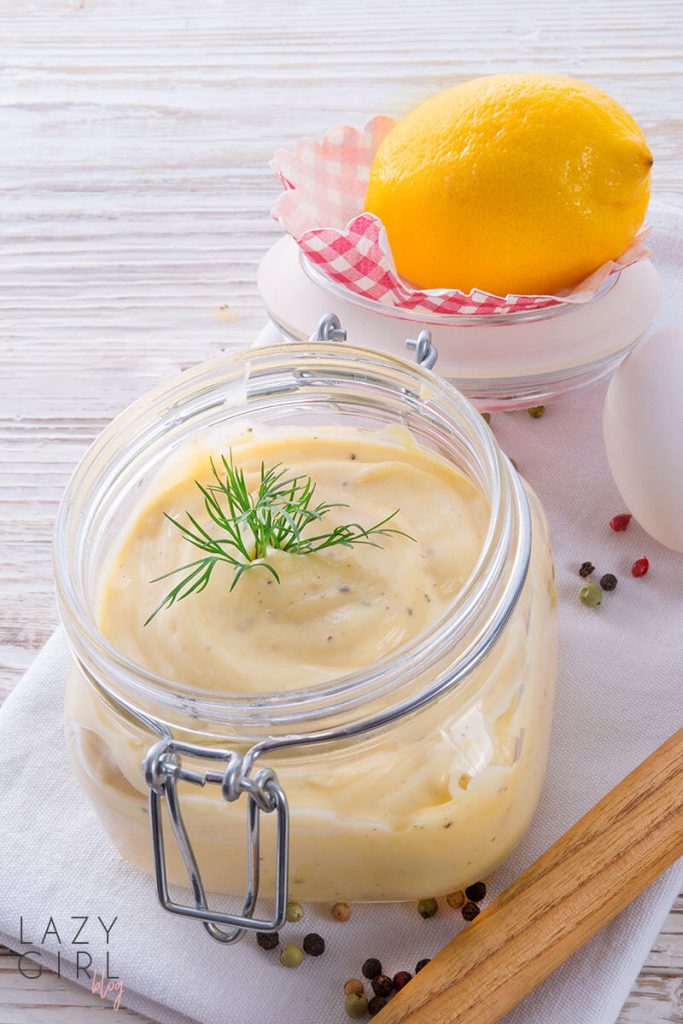 There are certain items you'll find in any self-respecting keto-er's pantry; one of which is mayonnaise. Mayonnaise is a favorite for its tangy flavor and creamy consistency.
Not only does Homemade Keto Mayonnaise help boost the fat content of your meal, but it can improve the flavor of even the blandest recipe.
---
This post may contain affiliate links. As an Amazon Associate, I earn from qualifying purchases for my referral at no extra cost to you! See Disclosure
---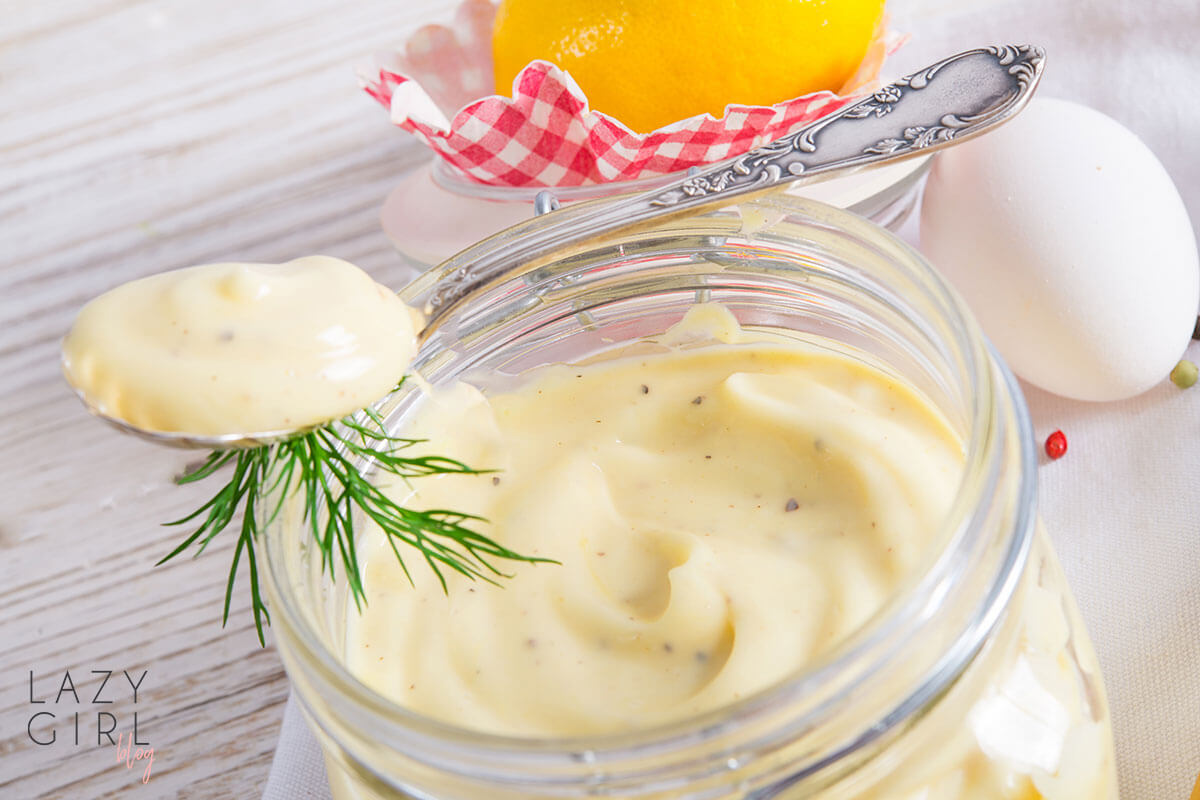 Store-bought mayonnaise can be expensive and filled with harsh vegetables, or soy. That's why making homemade keto mayonnaise is well worth the effort. It's cheaper, healthier, and contains zero nasty ingredients.
Fresh. Inexpensive. Quick. Delicious. Not to mention additive-free. Schmear it on just about anything to maximize life's simple pleasures!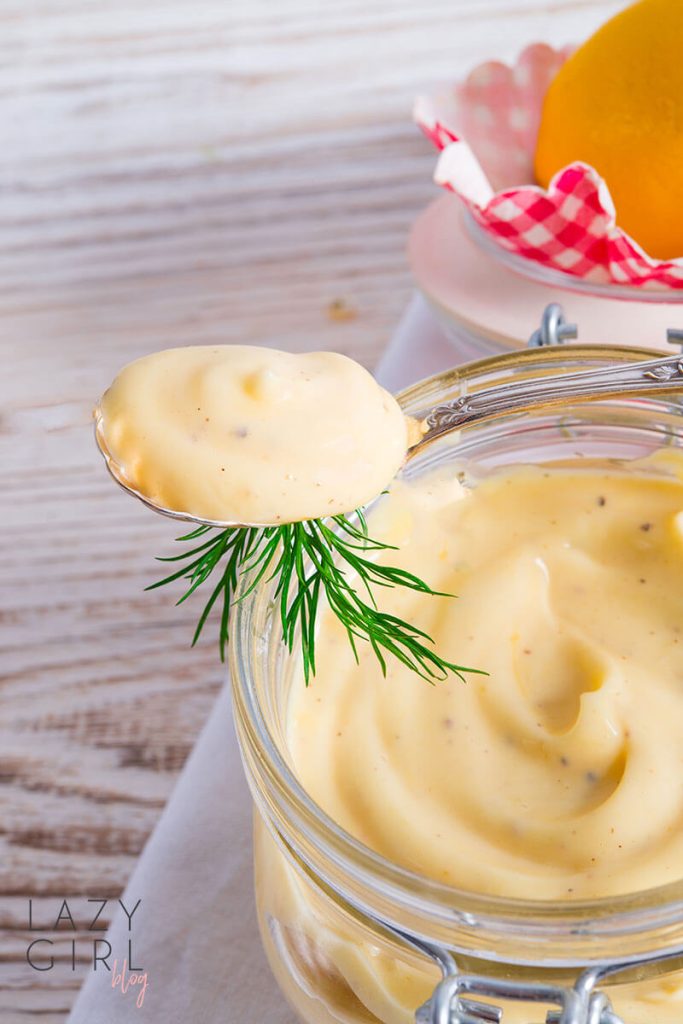 How to make keto mayonnaise?
To make homemade Keto mayonnaise, you can use a hand whisk (requires skills and time), electric mixer, or immersion blender (the best way if you have the right tools). Recently I also came across an ingenious way of making mayo in a food processor.
This is the list of ingredients that you will need:
Eggs
Salt
Pepper
lemon juice from a whole lemon
---
How to make keto garlic mayo?
It is really easy to make keto garlic mayo. All you need to do is just add 5 cloves of garlic to this recipe. It is that easy.
Leave a comment, rate it, pin it, share it, and don't forget to tag a photo #lazy_girl_tips on Instagram. I'd love to see what you come up with. Cheers, friends!