These homemade easy-to-make Keto Chocolate Chip Peanut Butter Cookies are soft, and completely sugar-free deliciously rich low carb dessert!
Cookies are one of my all-time favorite Keto treats. They're the perfect dessert for when you really just need some sweet low carb, high-fat goodness.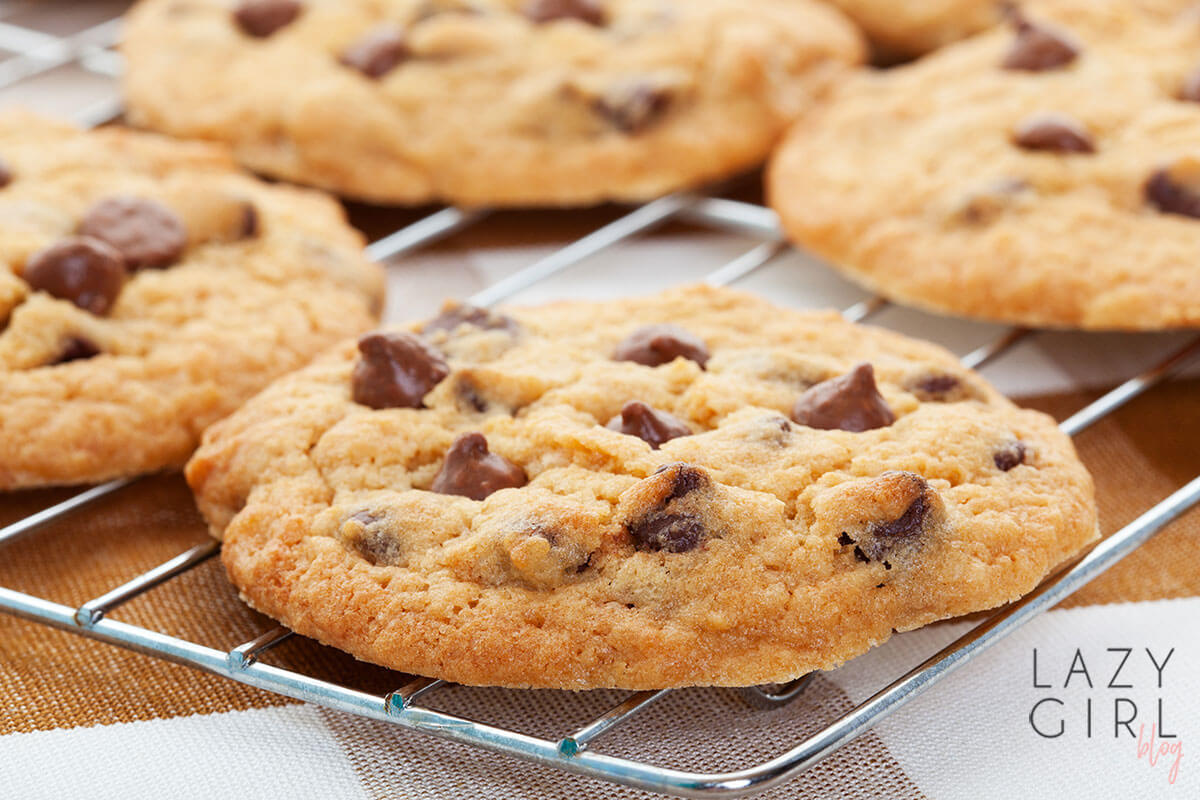 ---
This post may contain affiliate links. As an Amazon Associate, I earn from qualifying purchases for my referral at no extra cost to you! See Disclosure
---
Low Carb Keto Chocolate Chip Peanut Butter Cookies Recipe:
Ingredients
---
Instructions
Preheat the oven to 350 F.
In a medium bowl mix melted butter, peanut butter, swerve, vanilla, coconut oil, and egg until very smooth, set aside.
In a separate bowl mix almond flour, baking powder, baking soda, and salt until well combined.
Add flour mixture to butter mixture and mix until combined.
Add chocolate chips to the combined mixture and stir until just incorporated.
Shape into cookies – using a tablespoon, or cookie scoop, drop batter onto a baking sheet lined with a Silpat, or parchment paper. With your fingers, lightly flatten the dough, as it will not spread during baking.
Place on a cookie tray, and bake on the center rack for 10-13 minutes. Let cool an additional 10 minutes before handling, as they are very delicate at first but firm up completely once cool.
Enjoy!
---
[bs_icon name="glyphicon glyphicon-list-alt"]

Nutrition

Per Serving: Calories: 145; Total Carbs: 7.75g; Fiber: 2.75; Net Carbs: 5g; Protein: 5.62g; Fat: 11.47g