When you are on Keto Diet it is never a hard time finding good keto recipes or ten for dinner or dessert, but keto lunches ideas?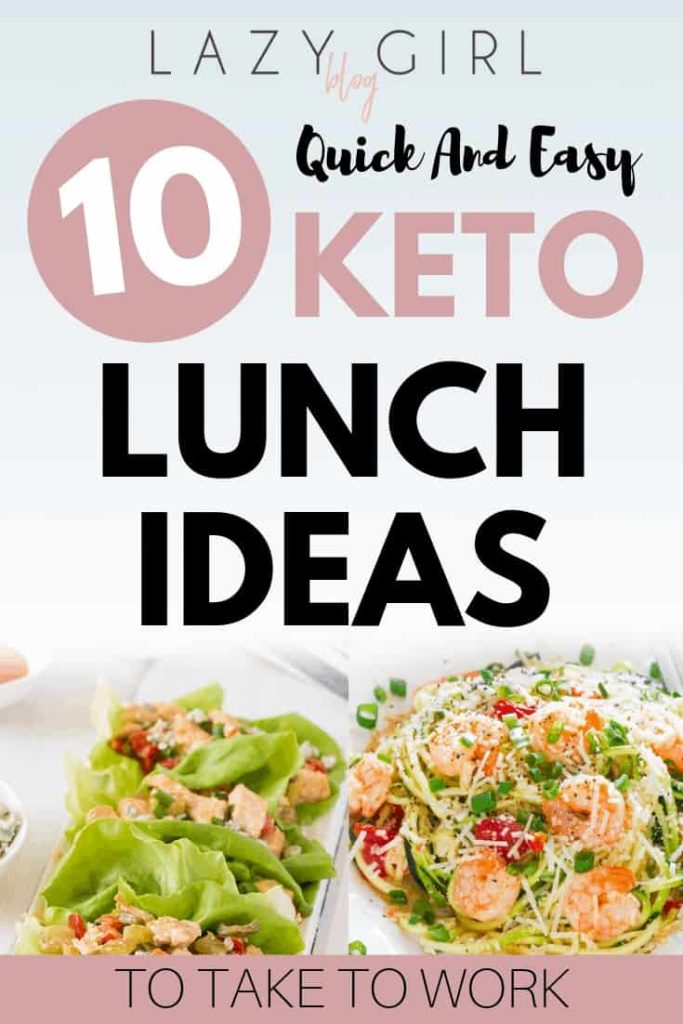 If you've been thinking that finding a fabulous packable, on-the-go, low-carb lunch for work or school or even home is next to impossible; you're not alone.
If you are looking for the best keto recipes to eat on your ketogenic diet, this is definitely the post for you!
Whether you prefer chicken, beef, shrimp, zoodles, or cauliflower rice, we have 10 super delicious low-carb and keto meal prep ideas for when you're on the go or need a healthy work lunch.
---
#1 Buffalo Chicken Wraps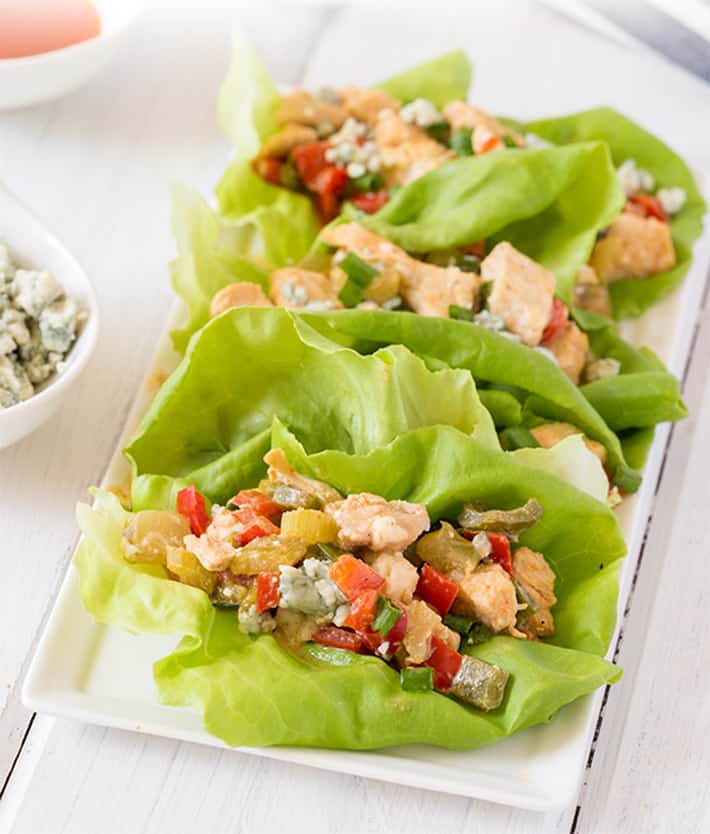 This low-carb wrap recipe is the best of both worlds: all of the wonderful flavor and spice from traditional buffalo wings with none of the unhealthy carbs.
The whole meal comes together in one pan in less than 15 minutes.
The bleu cheese adds a lovely tang to the dish, but you can also use crumbled feta or even goat cheese.
You could easily make a large batch of the buffalo chicken filling (double, or even triple the recipe) and keep it in the fridge.
Full recipe: tasteaholics.com
---
#2 Best Low Carb Keto Bacon Wrapped Grilled Cheese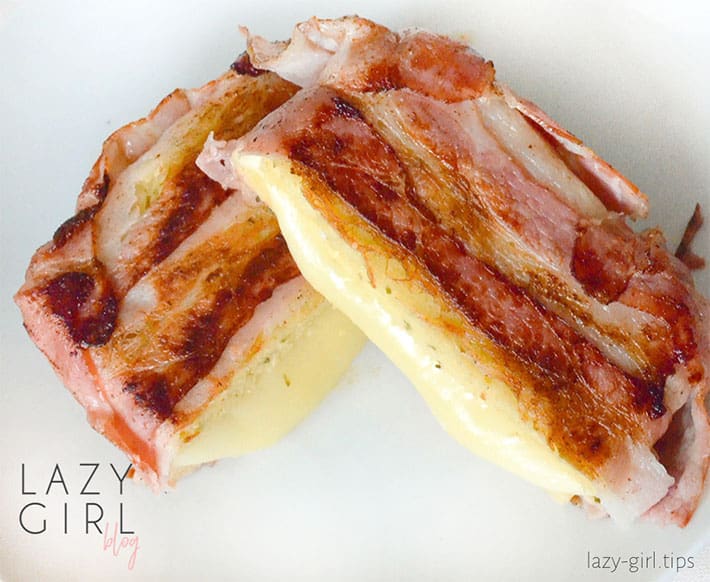 That's right… LOW CARB Keto grilled cheese wrapped in bacon. Just when you think you've seen it all, this Low Carb Keto Bacon Wrapped Grilled Cheese puts a crazy good spin on one of our all-time favorites and it is insanely good. You know me, I love easy recipes and this mind-blowing Keto Grilled Cheese is super easy and very delicious, and it is made with 90-seconds Keto bread.
I challenge you to try it, and I guarantee you won't be disappointed. This keto bacon-wrapped grilled cheese sandwich is amazing. It is perfectly crispy and wonderfully cheesy. It smells amazing as you cook it in butter.
Full recipe: Low Carb Keto Bacon Wrapped Grilled Cheese
---
#3 Easy Keto Pizza Rolls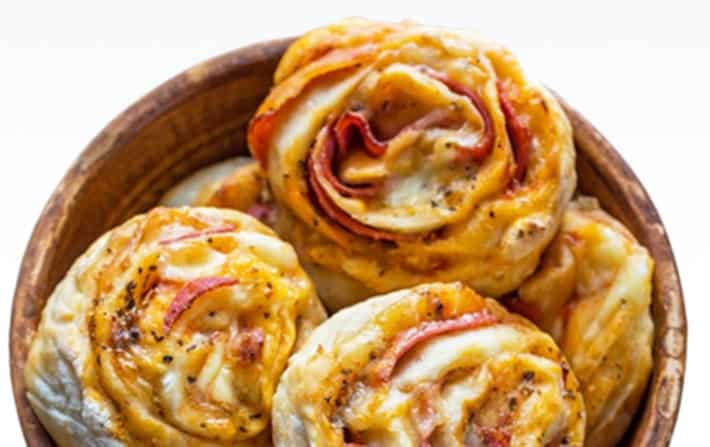 Pizza is just one of those foods that always sounds good.
These are THE BEST KETO PIZZA ROLLS you will ever taste! It is the perfect quick snack or meal option.
The texture is pretty amazing considering they are grain-free, gluten-free, nut-free, and low-carb!
Full recipe: BEST KETO PIZZA ROLLS
---
#4 Keto Cuban Sandwich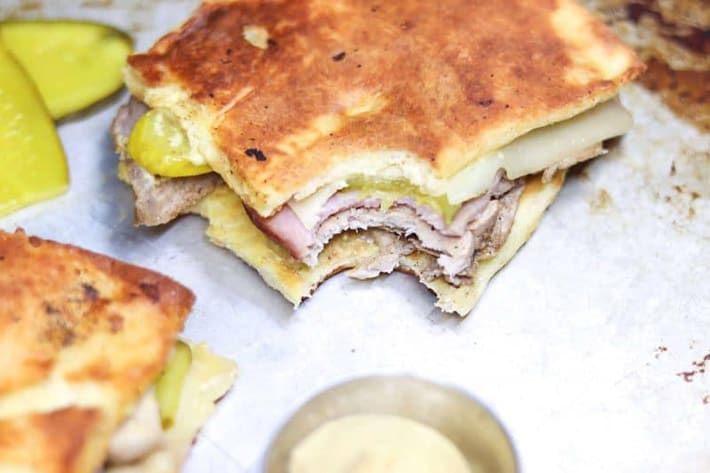 This Keto Cuban sandwich Recipe makes a delicious low-carb sandwich option. Filled with ham, pork, Swiss cheese, and mustard, it'll satisfy your cravings and still be keto-friendly.
Full recipe: mincerepublic.com
---
#5 Crunchy & Nutty Cauliflower Salad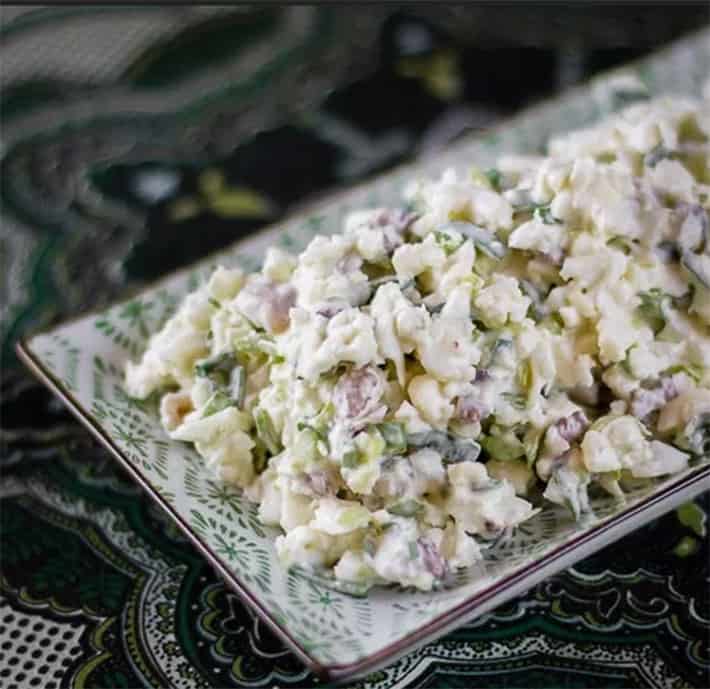 If you love some texture and crunch in your salad, then this super crunchy salad is sure to please you and your palate.
This rich low-carb salad is a great alternative to potato salad. Leek gives a piquant taste and fresh spring color.
Nuts provide texture and crunch together with the main ingredient, raw cauliflower. Sour cream is a perfect sauce and it ties the tastes and textures beautifully together.
Full recipe: lowcarbsosimple.com
---
#6 Low Carb Keto Lasagna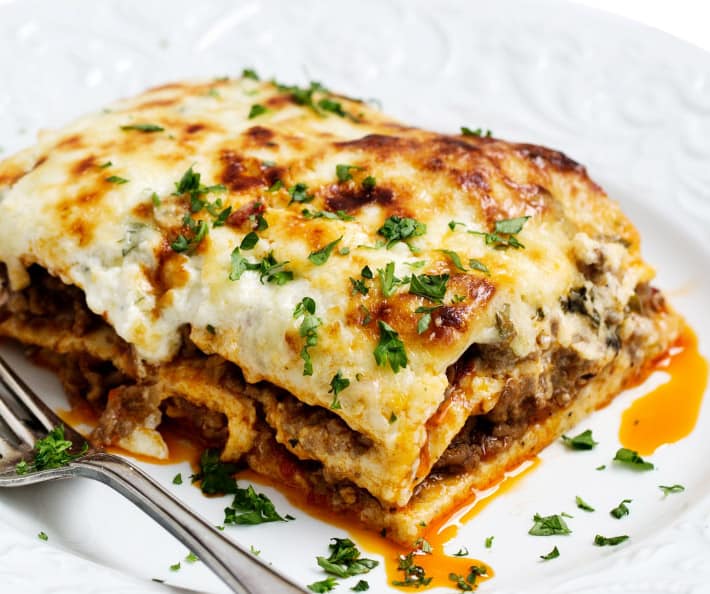 Low Carb Keto Lasagna is delicious, low-carb, wheat-free, and gluten-free and it's SOOO good you won't miss the pasta!
It is perfect to add to your low-carb recipe meals. It is easy to make and tastes just like the real thing. In fact, I have been told many times that it should be called "Better Than the Real Thing" lasagna.
This Keto Lasagna is so simple and you'll wonder why you didn't try it sooner. Sometimes simple is best, and that's exactly what this recipe is!
Full recipe: Low Carb Keto Lasagna
---
#7 Shrimp Scampi Zoodles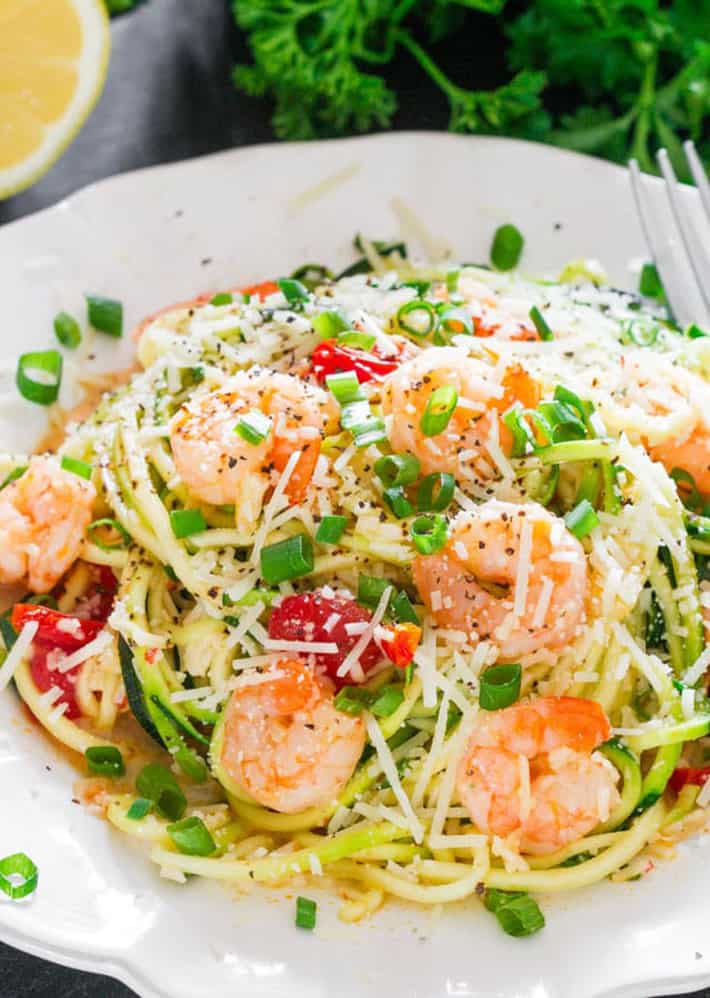 Shrimp Scampi Zoodles – take your favorite shrimp scampi dish and lighten it up with zucchini noodles. Same flavors, same deliciousness, but so much healthier and better for you.
Full recipe: jocooks.com
---
#8 Cheddar-Wrapped Keto Taco Rolls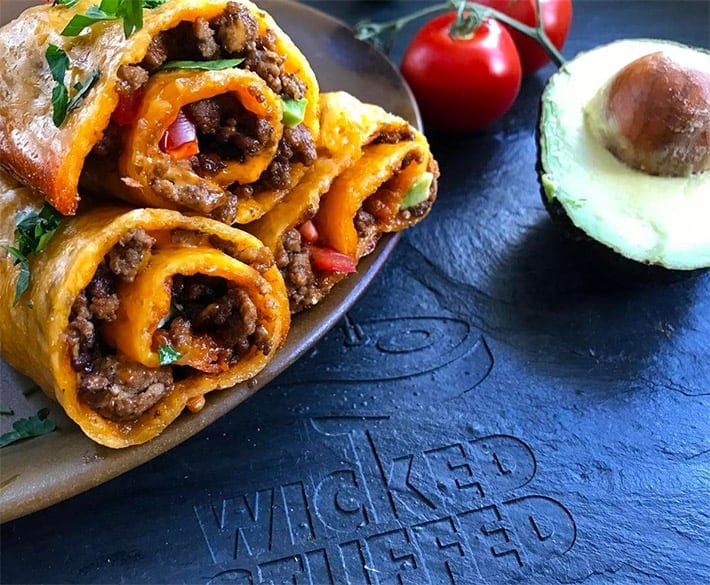 They're more like little burritos, but you really can only eat one. Thanks to all the cheese, these keto taco rolls really fill you up quickly! Add a little salad on the side, and you're good!
Full recipe: wickedstuffed.com
---
#9 Keto Mac And Cheese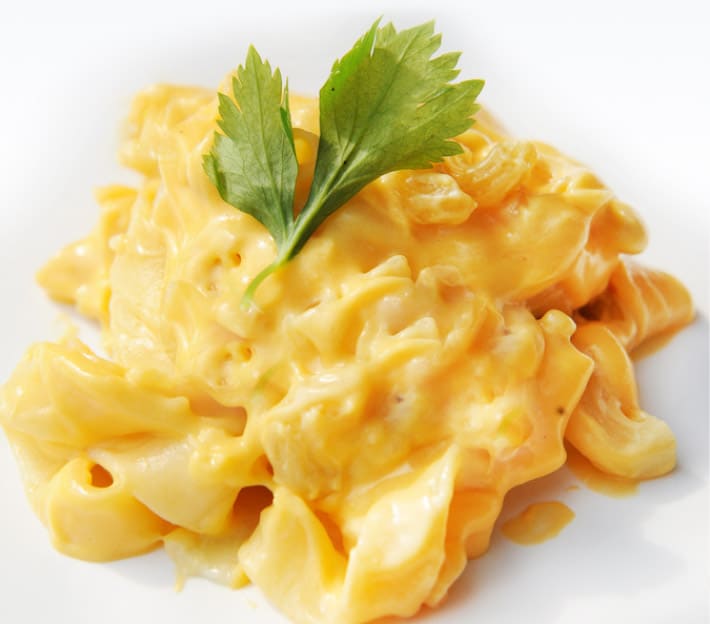 Mac and Cheese is real comfort food for a lot of people and now you can have it even on a Keto diet.
This Keto mac & cheese is creamy, cheesy, and colorful. The bright yellow hue comes from turmeric.
Full recipe: Keto Mac And Cheese
---
#10 Keto Salmon Burgers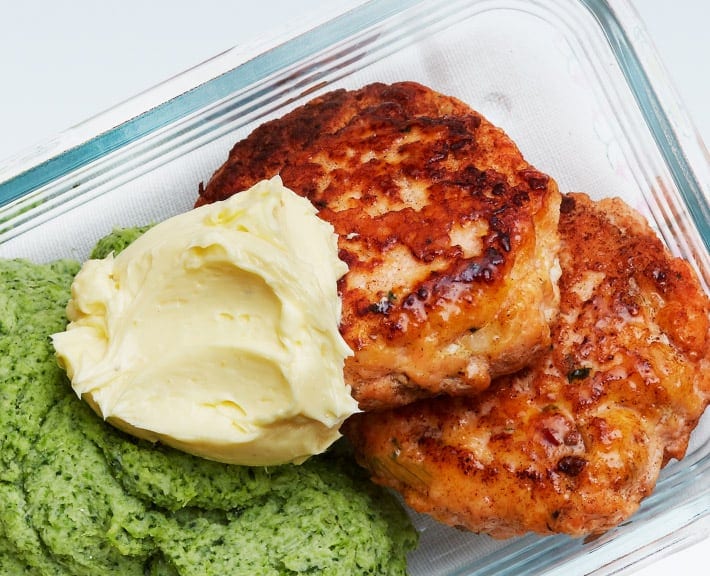 These Low-Carb Keto Salmon Burgers are simple to make, loaded with tons of flavor and they're covered with green mash and lemon butter.
They're great for storing in the fridge for eating later and taste great.
Full recipe: Keto Salmon Burgers
Leave a comment, rate it, pin it, share it, and don't forget to tag a photo #lazy_girl_tips on Instagram. I'd love to see what you come up with. Cheers, friends!