This healthy Keto Zucchini Fritters recipe is an affordable, quick, and easy meal to whip up for breakfast.
They are delicious, especially when topped with the creamy garlic yogurt sauce, sour cream, tartar sauce, or your sauce topping of choice!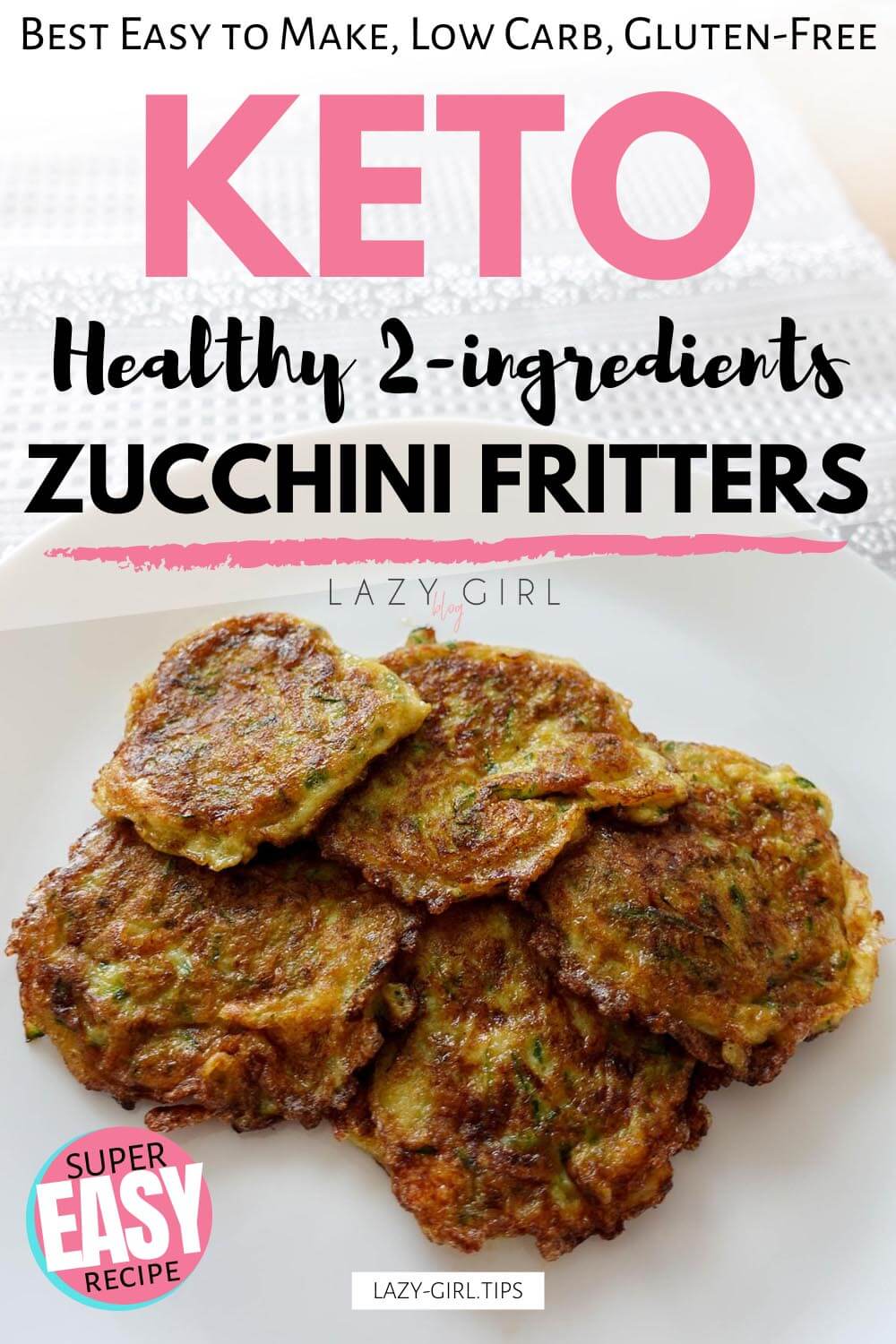 Just 2 ingredients to make this low-carb zucchini fritters recipe, these easy zucchini fritters are keto-friendly AND family-friendly, ready in less than 15 minutes.
These fritters are made with 2 such simple ingredients and I bet you already have everything you need to make these in your kitchen right now.
Deliciously healthy breakfast or appetizer and a great way to sneak in some extra veggies.
For a little extra flavor, you could add scallions, green onions, or chives.
Everyone is going to love this simple low carb, keto, gluten-free, and delicious dish!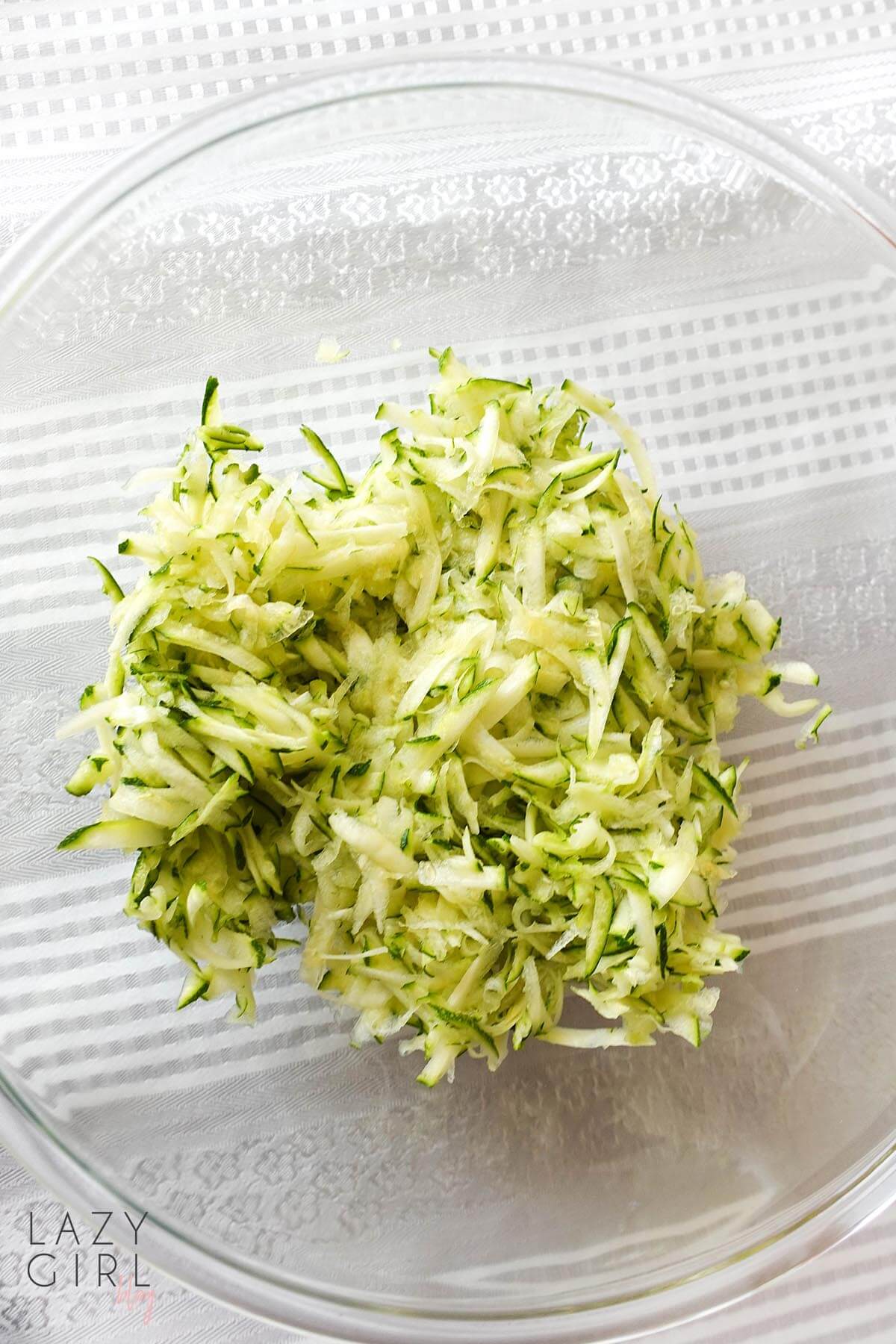 ---
Ingredients Needed
Zucchini – You're going to need 2 medium-sized zucchinis for this recipe. Make certain that you grate it fine so that it binds well.
Eggs – help bind all the ingredients together.
Sea salt – You can use regular salt too, but sea salt is a little healthier.
Baking powder – this will help the fritters get crispy and fluffy.
---
This post may contain affiliate links. As an Amazon Associate, I earn from qualifying purchases for my referral at no extra cost to you! See Disclosure
---
HOW TO MAKE HEALTHY KETO ZUCCHINI FRITTERS
To grate zucchini you can easily use a handheld box grater, but the fastest way would be to use the shredding blade of your food processor.
Sprinkle the shredded zucchini with salt. Let sit for 10 minutes. Press as much liquid out as you can. You can also squeeze the liquid out using a clean kitchen towel, cheesecloth, or by pressing the zucchini firmly in your hands.
Heat oil in a large nonstick skillet over medium-high heat, and fry 2-3 minutes per side or until golden.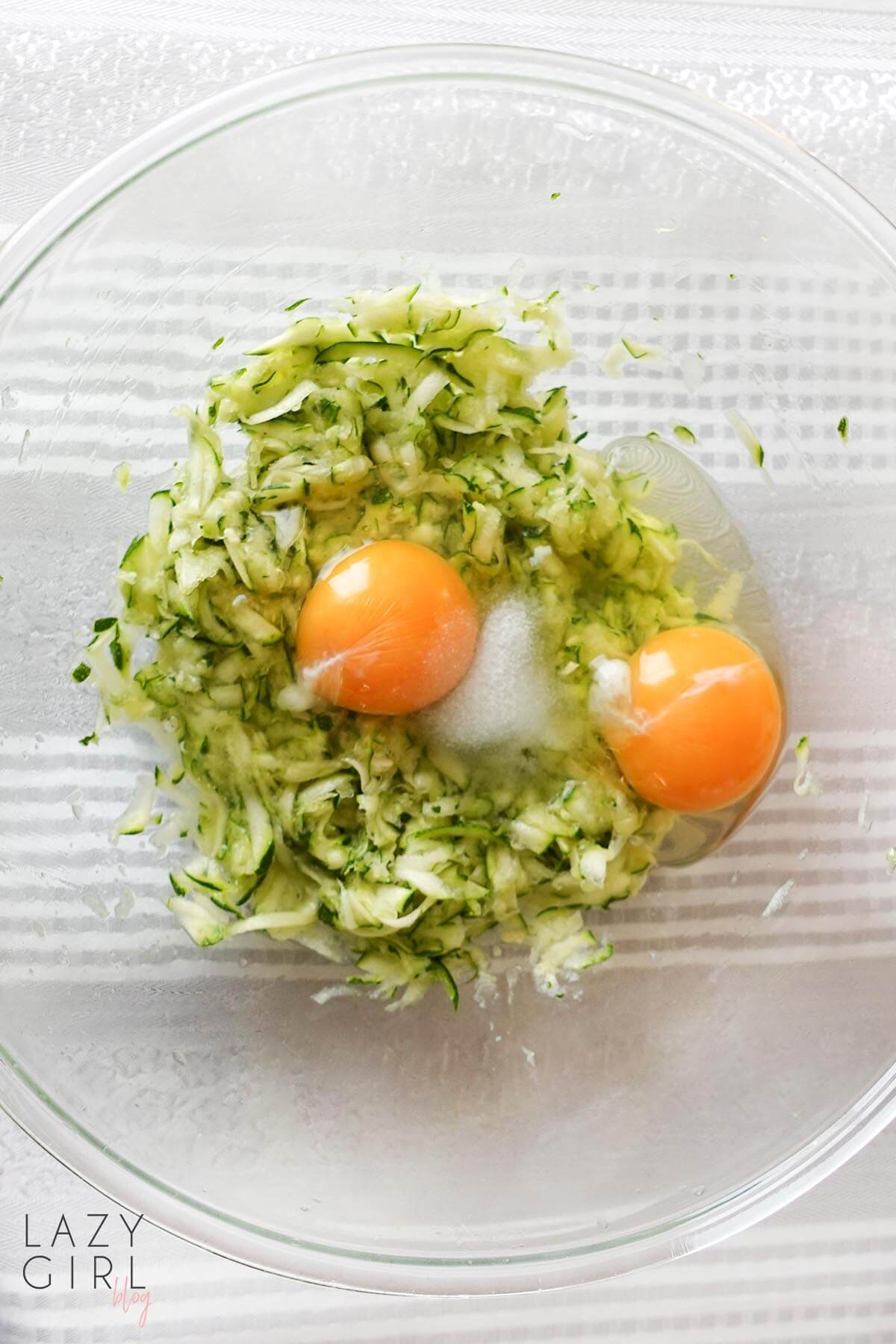 ---
TIPS FOR MAKING HEALTHY KETO ZUCCHINI FRITTERS
Use enough oil – Don't use butter or ghee for frying. You want an oil that can withstand medium-high heat for 10 minutes without burning. Both coconut oil and avocado oil are good choices. You can also use extra virgin olive oil.
Don't overcrowd the pan.
If you like a thicker batter add 1 Tbsp extra coconut flour. if you want more flavor you can also add 1/2 tsp. Italian seasoning and 1/2 tsp. garlic powder.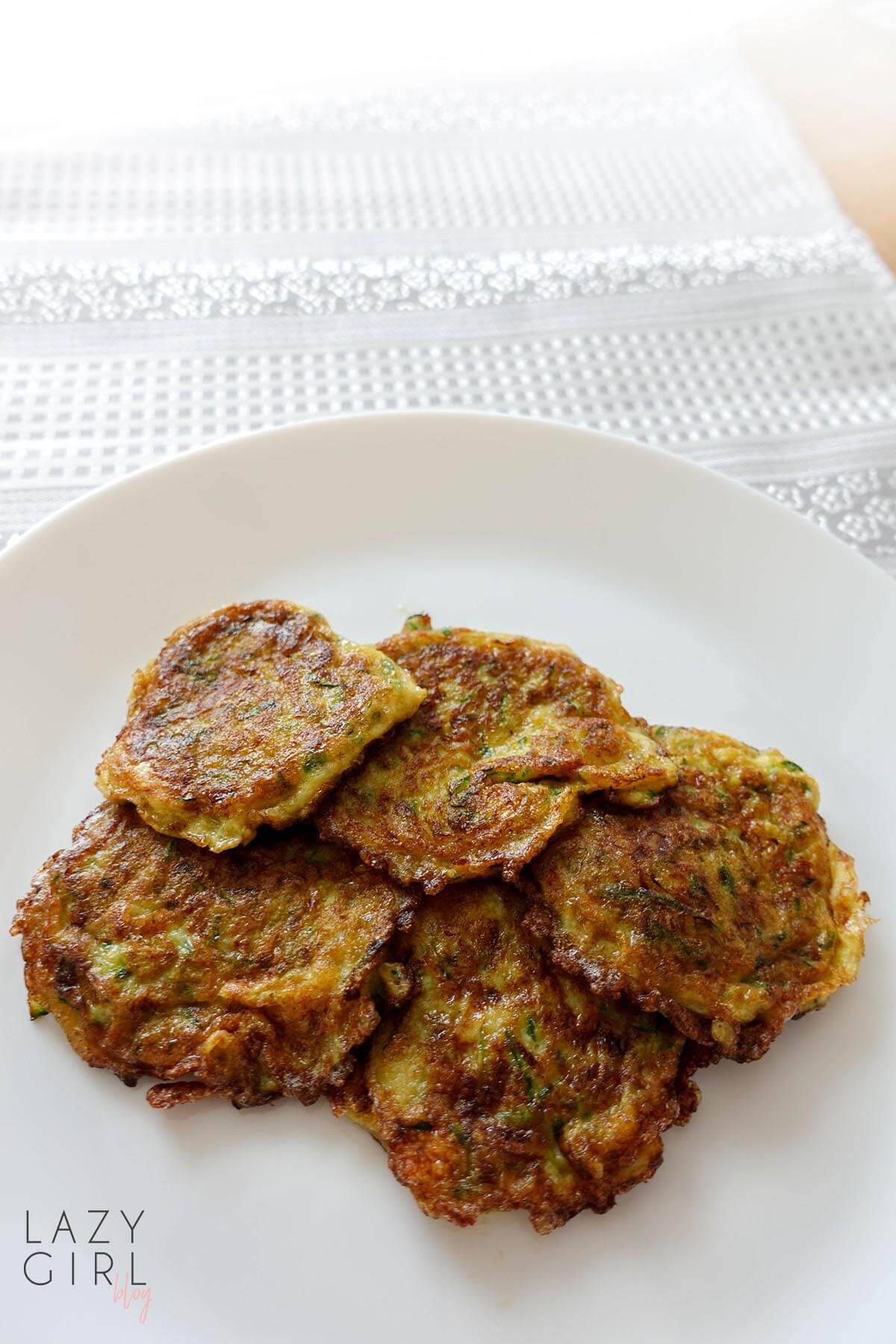 ---
DON'T MISS ANY NEW RECIPES:
Don't miss any recipes like these healthy 2-ingredients Keto Zucchini Fritters. You can follow me on Pinterest and Instagram.
Did you try this healthy 2-ingredients Keto Zucchini Fritters recipe? Tag me on Instagram so I can see! @lazy_girl_tips
Leave a comment, rate it, pin it, share it, and don't forget to tag a photo #lazy_girl_tips on Instagram. I'd love to see what you come up with.
If you like this recipe share it with your friends and (..of course..) pin it for later.