If you're planning a trip abroad, you no doubt already have a few popular (and probably pricey) destinations in mind. But what if you could take your dream vacation at a fraction of the cost?
We've compiled a list of affordable alternatives to eight international vacation hot spots.
Each offers similar tourist attractions as its better-known overseas counterpart, only on a much smaller budget.
Finding cheap places to travel in 2017 is easier than ever.
Destinations around the world can't wait for you to visit, and they're providing great deals to earn your travel dollars.
With so many ways to save, you might be surprised by where you can travel for cheap.
---
1) Greece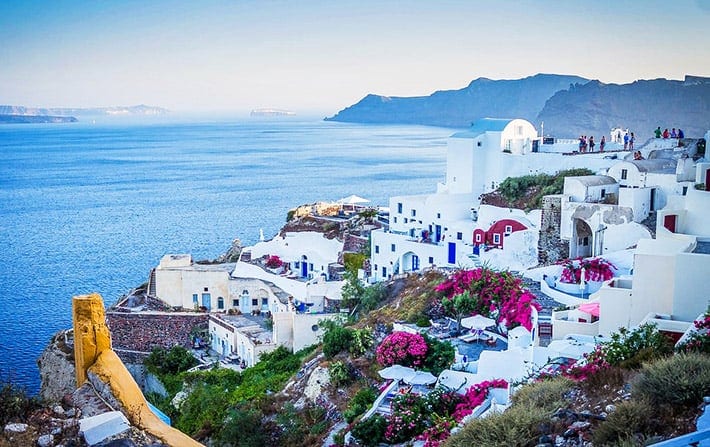 With its sunny island destinations, delicious food, and iconic historical sites such as the Acropolis, Greece offers plenty to do for travelers.
While Greece continues to experience economic problems, prices are especially low for Western travelers.
While you're there, you'll definitely want to spend a few days in Athens. Be sure to check hit the historical sites, visit the major museums, and wander through Athens' spirited neighborhoods.
We stayed in a couple of different hotels and would highly recommend the Hotel 360 Degrees.
The property is located right on the lively Monastiraki Square, about 50 yards from the subway station.
The rooms are clean and contemporary, plus the continental breakfast is excellent. To top it off, the hotel has amazing rooftop views of the Acropolis – both during the day and at night.
Located between the (touristy) Plaka and (the local favorite) Pisiri neighborhoods, Monastiraki is within walking distance of all the major sites; so, you're located right in the heart of the action.
---
2) Jamaica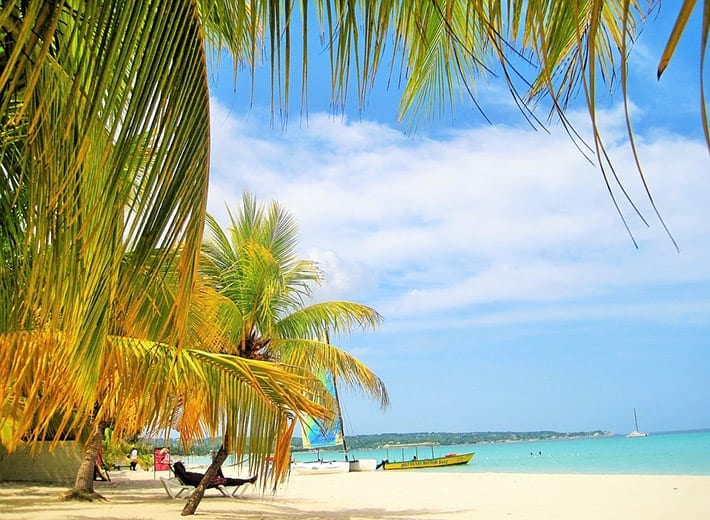 Don't think you can afford to travel to the Caribbean? Think again. Traveling to Jamaica may be the island experience you crave at a price you can afford.
Jamaica is famous for its beautiful beaches, turquoise waters, and friendly hospitality. Nothing beats relaxing on the sugary sand, cool drink in hand, under the hot Jamaican sun.
Of course, there's more to do than just the beach. You can ride through the lush green mountains on a zip line or float down the Martha Brae River on a raft.
Take the whole family to popular Dunn's River Falls for a fun day outdoors.
Or, if you're feeling particularly naughty, take a ride through the mountains on the Bob Marley tour! (Leave the kids at the hotel for this one.)
---
3) India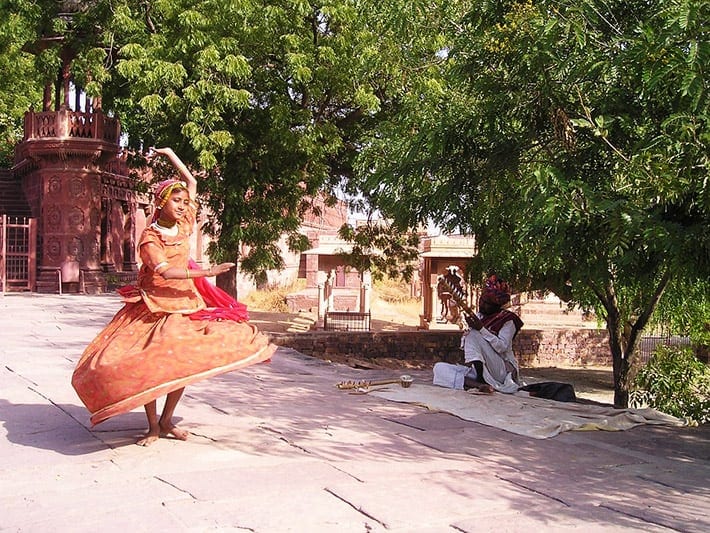 From the tea gardens of Darjeeling to the white sand beaches of Goa, to the tiger reserve in Madhya Pradesh, and the Great Living Chola Temples (a UNESCO World Heritage Site) in Tamil Nadu, India has something for everyone.
Take a cruise on the extensive system of coastal canals in Kerala, or stroll the temples of Varanasi, an ancient city considered holy to both Buddhists and Hindus.
This kind of travel budget is hard to imagine anywhere else in the world. Granted, there were trade-offs. The hotels I stayed in cost only about $6 for a double, but the quality varied greatly.
I had some terrible nights with bedbugs, and others in pristine rooms in beautiful, historic buildings and even old palaces.
Food quality and prices also run a wide range. You can get a bite from a street stall for 50 cents or less, while a vegetarian meal in a simple restaurant usually costs $1–$2.
As with any destination, if you want to spend more, you can usually find more expensive options, too, unless you're in a very small town off the beaten track that doesn't see much tourism.
---
4) Belize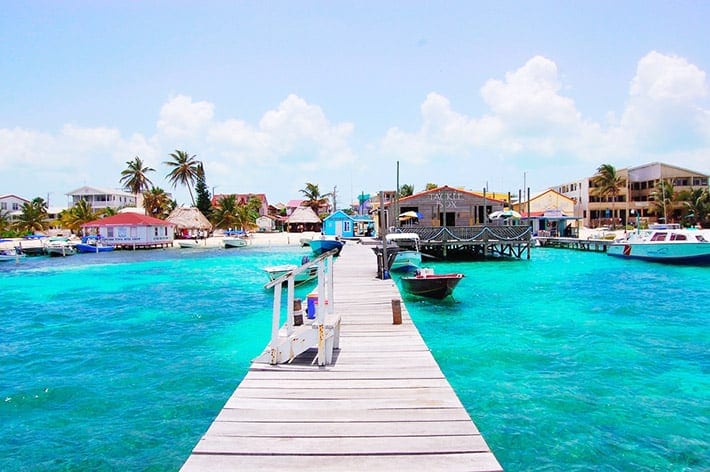 Belize ranks fourth on our cheapest places to travel list! This small, sub-tropical country is becoming more and more popular due to its beautiful natural environment, slow pace, and affordability.
As an added bonus, English is one of the country's official languages, making it easy for English-speaking tourists to communicate.
Belize is best enjoyed by people who like the outdoors, beaches, and water.
The Caribbean waters are very warm during the summer season, up to 83 degrees Fahrenheit!
So, summer is a great time to enjoy some of Belize's most popular recreational activities like swimming, diving, snorkeling, and fishing.
If you love beautiful seascapes, Belize has well over 300 kilometers of coastline to explore.
The off-peak season here is from May to October, with rains beginning in June, so look for the best travel deals during late spring to early fall.
Prices during December, January, and February can be very high unless you plan far in advance and get lucky.
---
5) Barcelona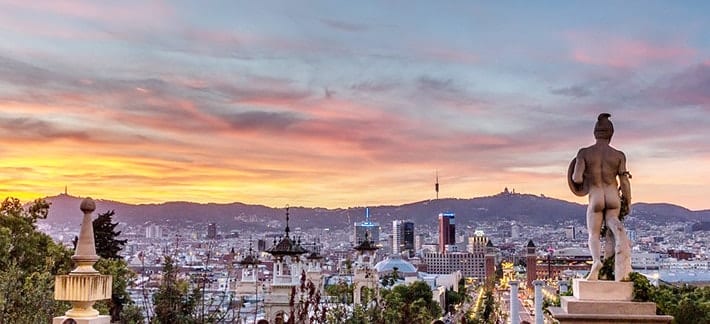 Barcelona is ranked right up there with cities like Paris and London as one of the most popular European cities, but it is by far the most affordable.
This is thanks to low-cost tapas restaurants, endless free attractions, and affordable things to do.
Barcelona contains both the authentically historic and the wildly bizarre.
From the tree-lined Las Ramblas to the narrow alleys of Barri Gòtic; from the beachside nightclubs to the city's dozens of sacred churches and cathedrals, this city by the sea seems to attract all types: the family, the adventurer, the couple, the backpacker, the culture lover — and more — with an almost overwhelming variety of things to do.
You could stay for a few days, but chances are you'll need a whole week to explore. In Barcelona, even the beach is bustling, but it's really the cosmopolitan city that gets all the attention.
These are just the top 5 places on my list. How about you? Have you been to any of these countries? Are there any affordable places on your travel bucket list?