You can grow any herb indoors as long as you provide the right conditions. You can enjoy fresh herbs year-round, and you don't even need a garden.
First, you need to find the best spot for your indoor herb garden. It needs to be a sunny spot near a window that faces south and receives at least 6 hours of sun daily.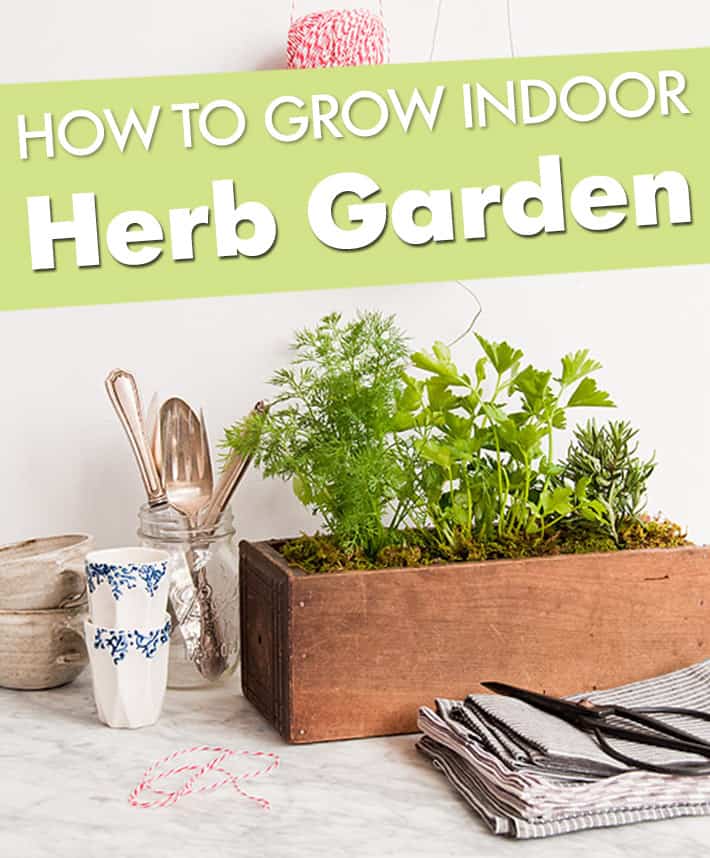 So when I decided to make a little kitchen garden for our office, I thought it would be nice to make use of some of the smaller wooden boxes I've collected at flea markets.
So I picked up an old drawer and turned it into the perfect place for us to grow rosemary, parsley, and dill at the office.
We're all on a major health kick around here, so the herbs will be a nice addition to team lunch salads and drinks.
I hope this will inspire anyone reading to grow a few extra green things around the house!
---
This post may contain affiliate links. As an Amazon Associate, I earn from qualifying purchases for my referral at no extra cost to you! See Disclosure
---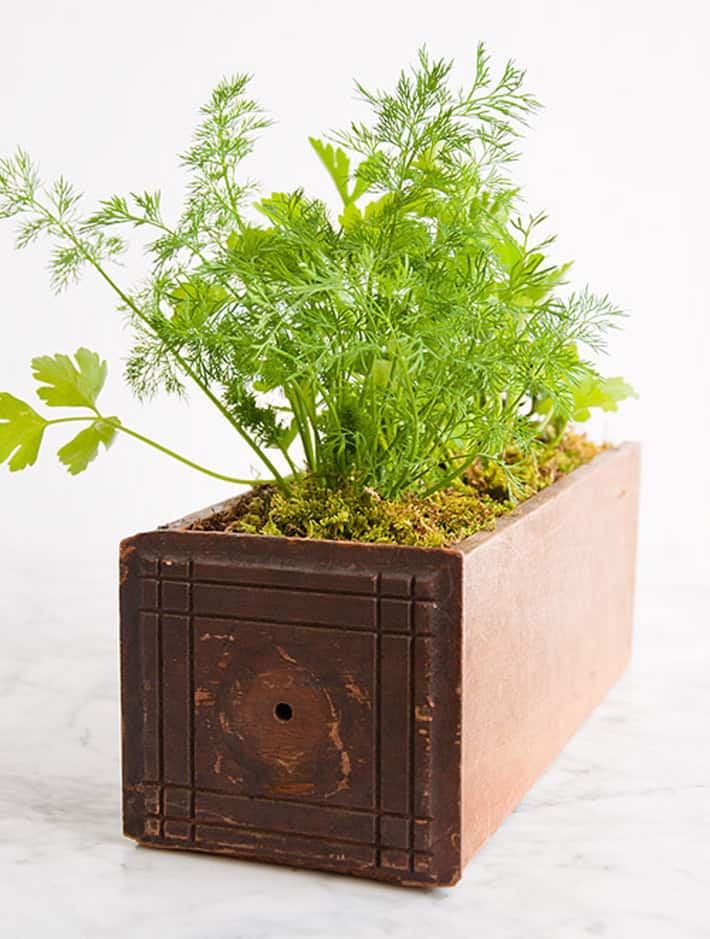 The full how-to continues after the jump…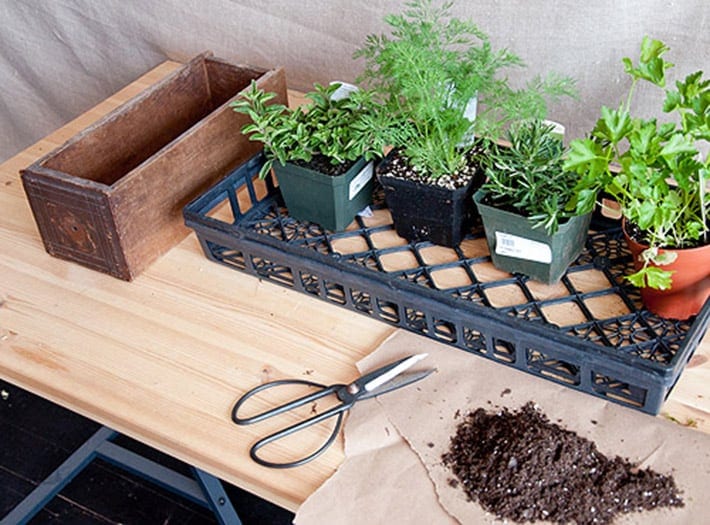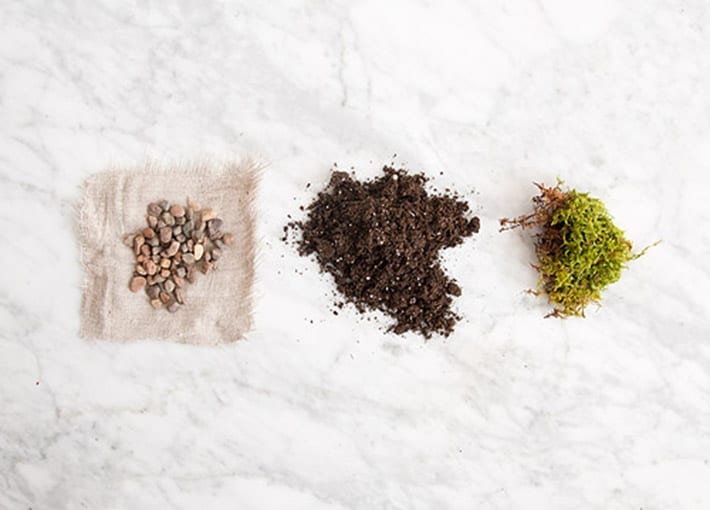 ---
Materials for Making Indoor Herb Garden:
Old Wooden box or drawer (preferably one with wider or split slats in the bottom so there's some drainage)
Rocks
Soil
Plants
Moss (optional)
Plastic liner (optional)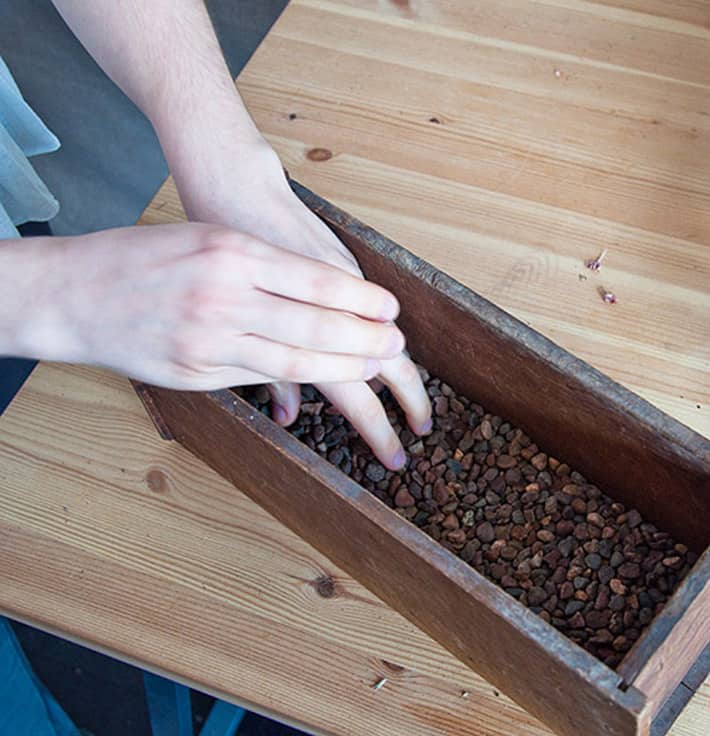 ---
Steps for Making Indoor Herb Garden:
Clean the wooden box with a damp cloth.
Pour about 1 inch of rocks into the bottom of the box and spread them evenly. *
Add 2 inches of soil and mark with your finger where you plan to place each plant, leaving at least a few inches between each one.
Dig a small divot for the first plant and place it in, adding soil around the sides.
Repeat for each plant and then fill with soil until each plant is well supported and covered.
I added a moss layer on top of my soil, tearing pieces to fit around each plant, leaving room for me to water around the center of each plant.
Once you've finished planting, water each plant directly at the base of the stems. If you overwater, be sure to let the planter dry out before adding more. Place in a sunny spot and you're done!
* If you water your plants carefully (directly on the plants themselves, rather than the full planter size) and let the planter drain and dry out properly, you shouldn't have a mold problem.
But if you're uncomfortable not having a layer over the wood, you can add a plastic liner under the rocks like this one (in whatever size best fits your wooden box).