Once puberty starts and the smell changes, we are sort of programmed to run to the store and get deodorant.
Even though this serves as a good solution to the problem, it caused additional issues later on.
Deodorants kill the odor-causing bacteria in the armpits, but they tend to kill off good bacteria too.
Besides, they leach chemicals into the body through the lymphatic system and the skin.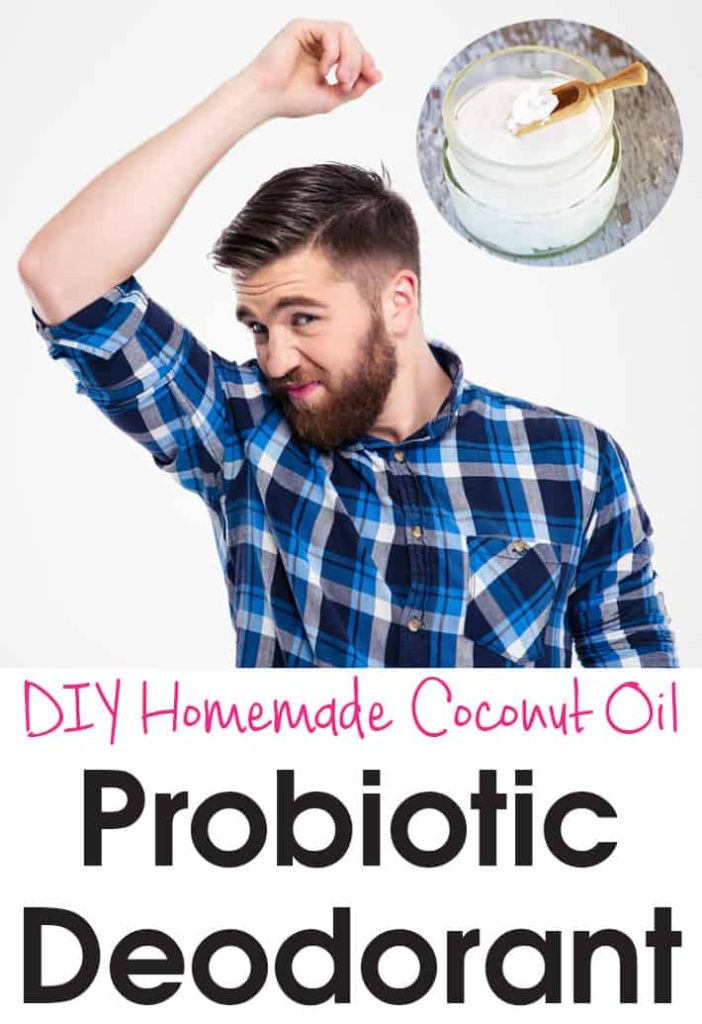 Just on one bottle of name-brand deodorant, the ingredients read aluminum zirconium tetracholorhydrex Gly 19.2% (anhydrous), Cyclopentasiloxane, stearyl alcohol, C12-15 alkyl benzoate, PPG-14 butyl ether, cyclodextrin, petrolatum, phenyl trimethicone, hydrogenated castor oil, talc, fragrance, ozokerite, behenyl alcohol, panthenol, triacetate, tocopheryl, acetate, acetylglucosamine.
Wow and that does not include the chemicals used to create the fragrance.
In case you are wondering why there is Aluminum in deodorant, the answer is that it is supposed to provide the antiperspirant side of many brand deodorants.
Even though excess sweating is annoying, it prevents colds and illnesses, detoxifies the body, and boosts endorphins.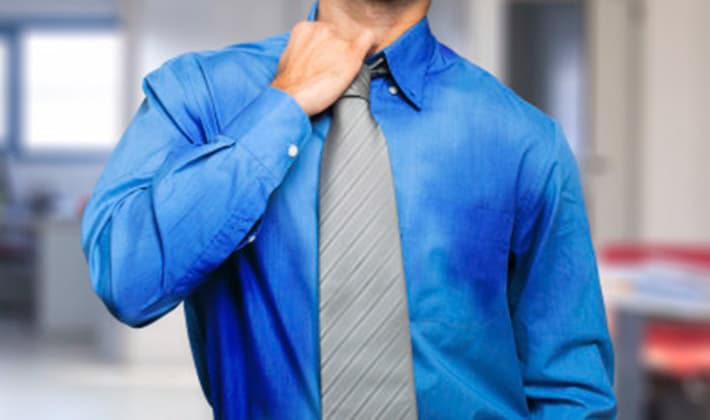 According to a study conducted by McGrath of Northwestern University Feinberg School of Medicine, aluminum is associated with breast cancer.
In addition, some link it to other illnesses, such as hormonal imbalances, allergies, Alzheimer`s disease, and birth defects.
This is a good reason to stop using deodorants and try some natural deodorants instead.
Most of them encompass the healing powers of coconut oil, anti-bacterial properties of essential oils, and odor-eliminating properties of baking soda.
Peppermint, sandalwood, lemongrass, rosemary, and lavender are some of the best essential oils to use in deodorants.
They provide the same effect and protect you from chemical exposure.
---
Quick And Easy Natural Deodorant Recipe:
Ingredients
• ¼ cup arrowroot or cornstarch
• 6 T coconut oil
• ¼ cup baking soda
• Essential oils
Natural Deo

dorant recipe ingredients
Instructions
First, mix the arrowroot or cornstarch with baking soda. Add the coconut oil and mix until you get a homogenous mixture. Add the essential oils (optional).
Finally, store the mixture in a glass jar or old deodorant container.
---
Probiotic Deodorant Bar Recipe:
You will need:
• 3 tablespoons baking soda (Omit this if you have sensitive skin and just use extra arrowroot.)
• ½ cup organic arrowroot powder
• 2-3 capsules of high-quality probiotics
• ½ cup of coconut oil
• ½ cup shea butter, cocoa butter, or mango butter (or a mix of all three equal to 1 part)
• ½ cup + 1 tsp Beeswax
• Teaspoon vitamin E oil – Optional
• Essential oils of choice
Probiotic Deodorant Bar Recipe

ingredients
Instructions
• Combine the butter and beeswax in a double boiler or a glass bowl over a smaller saucepan. Combine in a quart-size glass mason jar with a lid instead and put it into a small saucepan of water until it melts. You can designate the jar for this type of project and there is no need to wash it out afterward.
• Turn on the stove and bring the water to boil. Stir the ingredients all the time, until they are completely smooth and melted.
• Then, remove from the stove and add the rest of the ingredients. Make sure the mixture is lukewarm, as heat may kill the probiotics.
• Mix the ingredients once again so that all ingredients are incorporated.
• If you want to make these into bars, transfer the mixture into molds or muffin tins. If you will be putting it into an old deodorant container, let the mixture harden for 15-20 minutes at room temperature.
Source: besthealthyguide.com