If you're looking for things to do with the family read our list of the best amusement parks around the world. Find more ideas for family days out too.
Breathtaking heights, high-speed thrills, wild rides, and fun attractions at amusement parks offer loads of entertainment for kids and the whole family the world over.
With new parks popping up from Shanghai to Dubai, wherever your holiday is, there is sure to be a theme park nearby.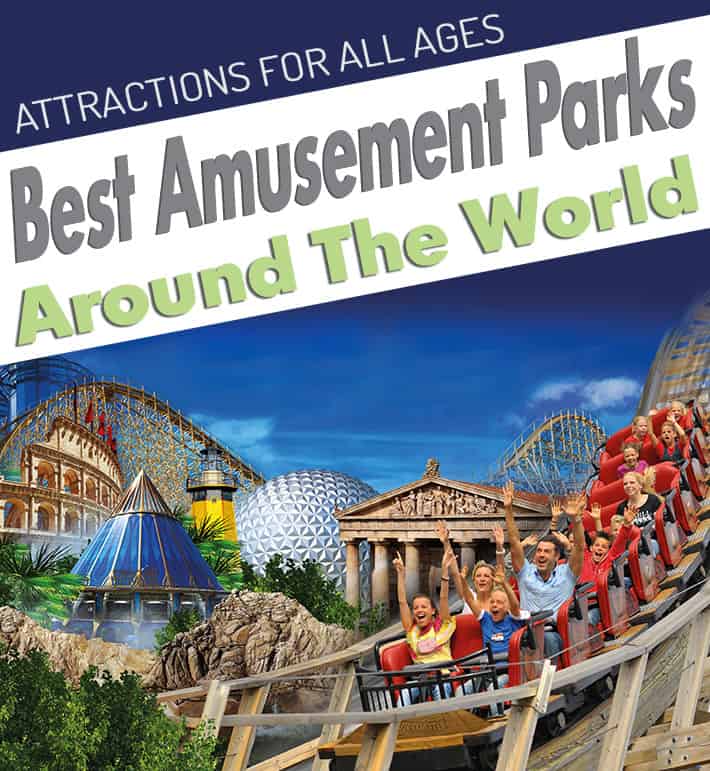 Packed with daring roller coasters, 3-D experiences, and gigantic water slides, the exciting adventures could fill an entire week.
Your kids will love whipping around in the air screaming with glee or gliding through imaginative worlds.
Toddlers, too, will be delighted by twirling teacups and mythical magic. With attractions for all ages, from popular cartoons to movie sets, these wild and wondrous sites bring out the kid in all of us.
Among the countless possibilities, from Hong Kong to Los Angeles, consider visiting these wonderlands for a side trip or destination holiday-bound to be memorable.
---
Best Amusement Parks in
Europe
– Disneyland Paris (Marne la Vallée, France)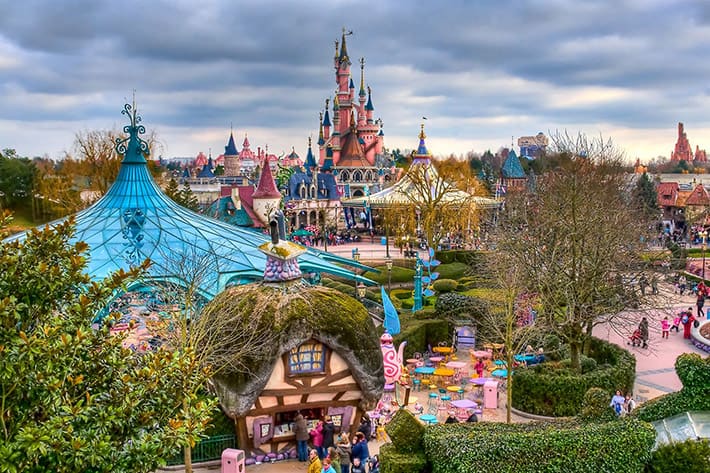 Located just outside Paris, this version of Disney's Magic Kingdom features an especially beautiful castle as the iconic Sleeping Beauty centerpiece, Le Chateau de la Belle au Bois Dormant.
The designers also won prizes for Les Mysteres du Nautilus.
Huge highlights include France's Jules Verne-inspired take on Discoveryland (aka Tomorrowland) and the super-intense version of Space Mountain, with its high-speed launch.
Classics like Buzz Lightyear Laser Blast and fanciful Alice's Curious Labyrinth are perennial favorites.
---
– Efteling (Kaatsheuvel, Netherlands)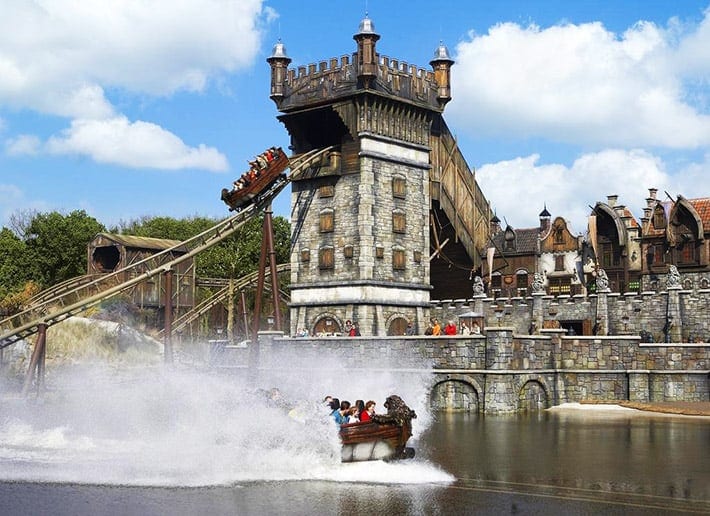 This unique fantasy fairytale theme park predates California's Disneyland and is set in a forest of lush parks, trails, and lakes where dragons lurk among dark rides, water coasters, and magical shows.
The jaw-dropping attractions include highlights like Spookslot (haunted castle), Python (looping rollercoaster), and The Flying Dutchman, combining everything from a dark ride to a water-coaster.
There's even a golf course.
---
– Europa Park (Rust, Germany)

The third most popular theme park in Europe follows a Eurocentric concept with Euro-themed resort hotels (ancient Rome, Portuguese monastery, Spanish villa).
Among the 11 roller coasters is a one-of-a-kind spinning ride.
Other top-rated rides include the launched dark-ride Blue Fire (Iceland), the exhilarating wet-ride Poseidon (Greece), and the Vienna Wave Swinger.
Climb the 75-meter (246-foot) observation tower for expansive views that reach all the way to France.
---
Best Amusement Parks in
Asia
– Universal Studios Singapore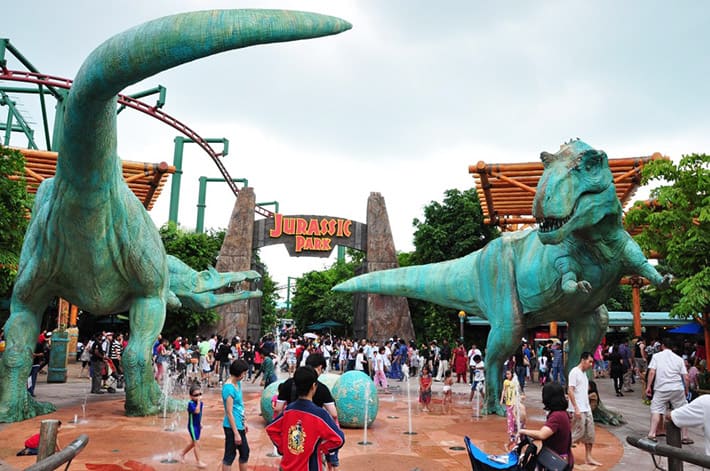 Opened in 2011, this park is part of the Resorts World Sentosa, which includes a splashy Marine Life Park, casinos, and a collection of hotels.
Among the many movie-themed areas, Sci-Fi City goes hi-tech with awesome rides like Transformers: The Ride in 3-D and Battlestar Galactica twin rollercoasters.
The Lost City features Revenge of the Mummy, and DreamWorks Animation attractions focus on fun characters from Shrek and Madagascar films. Universal also has a studio located in Japan.
---
– Tokyo Disneyland & Tokyo DisneySea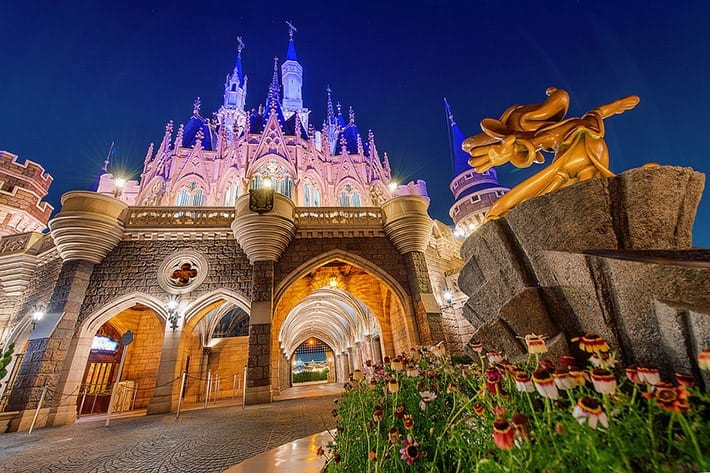 Like other Disney parks, Splash Mountain, Pirates of the Caribbean, and Cinderella's Castle are always hit, but Tokyo also offers Disney Sea, an impressive waterpark with crowd-pleasing hair-raising rides, like the spectacular Journey to the Center of the Earth, Tower of Terror and Indiana Jones: Temple of the Crystal Skull.
Watery themes sail from Mermaid Lagoon and Mysterious Island. Disneyland is also located in Hong Kong and plans to open in Shanghai in 2015.
---
Best Amusement Parks in
USA
– Disneyland (Anaheim, California)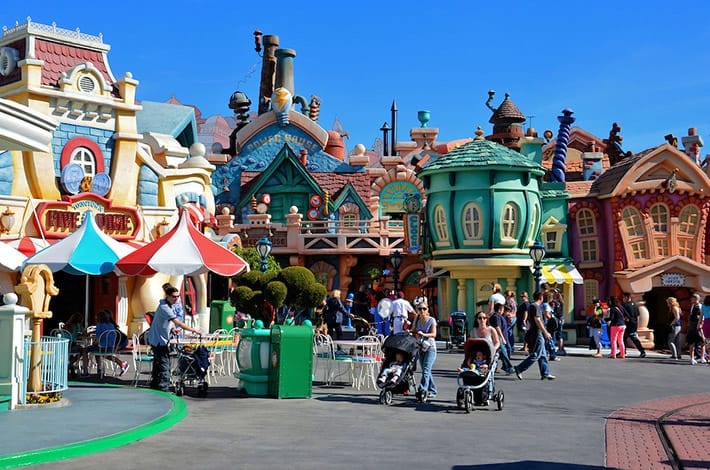 It all started in 1955 with the original Disneyland near Los Angeles. Home to Mickey Mouse, the Magic Kingdom's empire has extended to Florida, France, Japan, and Hong Kong.
Top rides remain the classic "It's a Small World," Haunted Mansion, and an updated Pirates of the Caribbean, Space Mountain, and Star Tours, now a 3-D motion simulator ride, plus dazzling night shows like Fantasmic!
Next door California Adventure is the place for movie-related rides, like Cars Land, The Little Mermaid, and Toy Story.
Grab a Fastpass reservation to cut waiting in line for rides.
---
– Walt Disney World, EPCOT & Animal Kingdom (Lake Buena Vista, Florida)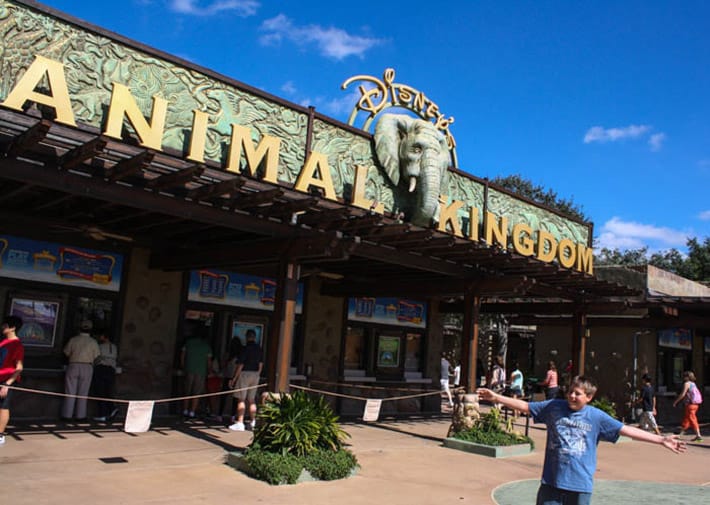 This Magic Kingdom currently rules as the world's most popular theme park extravaganza, attracting 17 million visitors annually to the mega-complex.
A sprawling live animal park delivers African safaris, jungle treks, and river rapids, plus the old favorites like a 3-D revamp of the Star Wars ride.
On 300 acres, EPCOT fascinates science and tech lovers with its famed giant Spaceship Earth geosphere, Captain EO, and rides like Soarin' and Mission Space.
Also, dining on world cuisines is an attraction unto itself.
For relaxing entertainment try Finding Nemo and Festival of the Lion King musical shows. Soon, Avatar 3-D arrives for a chance to fly around Pandora.
---
– Universal Orlando Resort & Universal's Islands of Adventure (Orlando, Florida)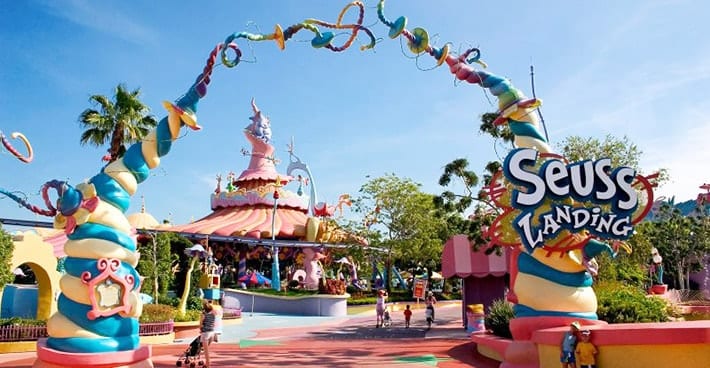 Like the Hollywood version, the theme of this park is cinematic. Transformers, Jurassic Park, Shrek 4-D, Revenge of the Mummy, Men in Black, and the fun new Despicable Me motion simulator.
Next door, find the Islands of Adventure with its gripping Adventures of Spider-Man 4-D ride and Jurassic Park whirlwind.
But the hottest ticket is the Wizarding World of Harry Potter, with magical roller coasters and sights to explore, like Hogwarts Express. Toast some butterbeer!