Skip the paint can and try these 7 ideas for getting some color into your space.
The easiest way to redecorate your home is with paint, but picking the perfect color, moving furniture, priming, and painting all take considerable time and effort.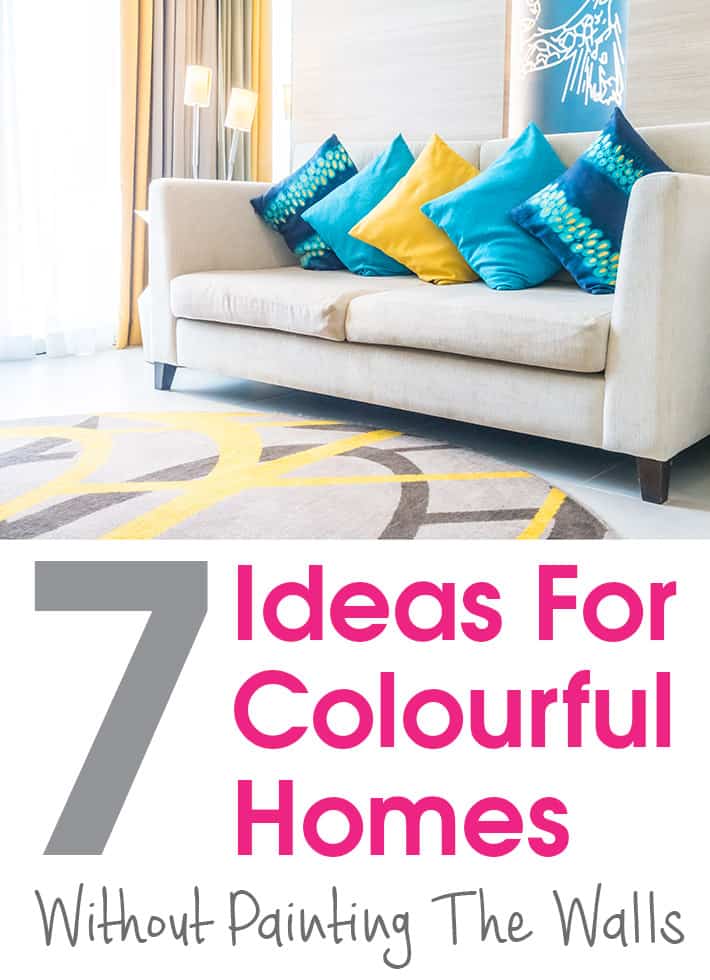 If you want to change the look of a room but aren't ready to break out the paint cans and roller brushes, just incorporate splashes of color in different ways.
Tip: These ideas can also work great for people who rent or otherwise can't paint the walls.
---
7 Ideas For a Colourful Home:
1. Pillows
If you have a dark room, add a few bright-colored throw pillows to accent your furniture.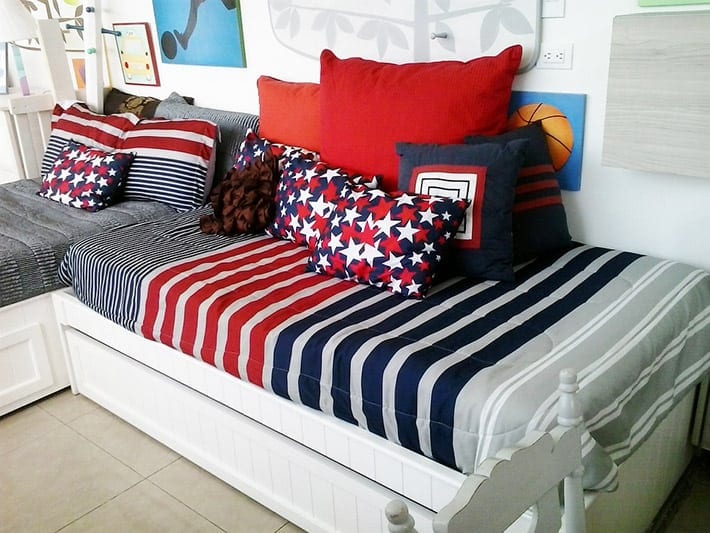 2. Window Treatments
Many window treatments are available only in basic and uninspiring colors. Spice things up by changing out your current window treatments with a colorful version.
Tip: For a quick, inexpensive fix, buy a decorative curtain rod and simply drape a bold-colored piece of fabric over it. You may be surprised at just how stunning this simple approach can look.
Tip: To maximize color and design opportunities, use doilies in a variety of sizes, designs, styles, and colors.
---
3. Flowers
Group your favorite spring flowers, or scatter single stems, in bud vases around the room to infuse a little freshness and a dash of color into your space. Just remember to dispose of them when the color fades.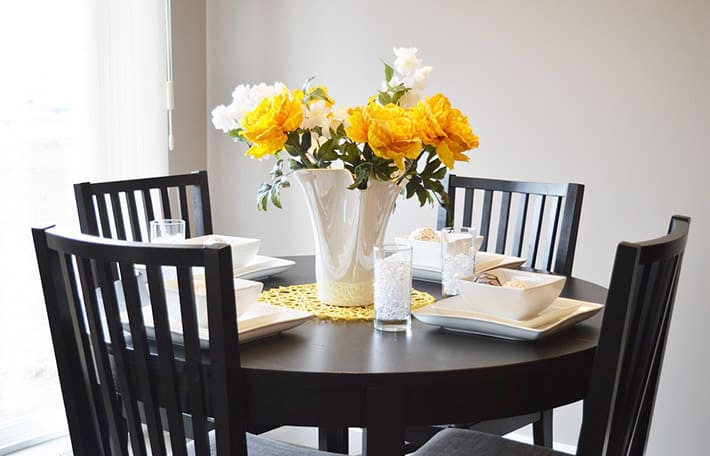 4. Artwork
Whether you buy it from a gallery or it's a collage of your children's drawings, artwork adds something special to your space.
Pick a piece that showcases intense colors but also works well with the existing pieces in your room.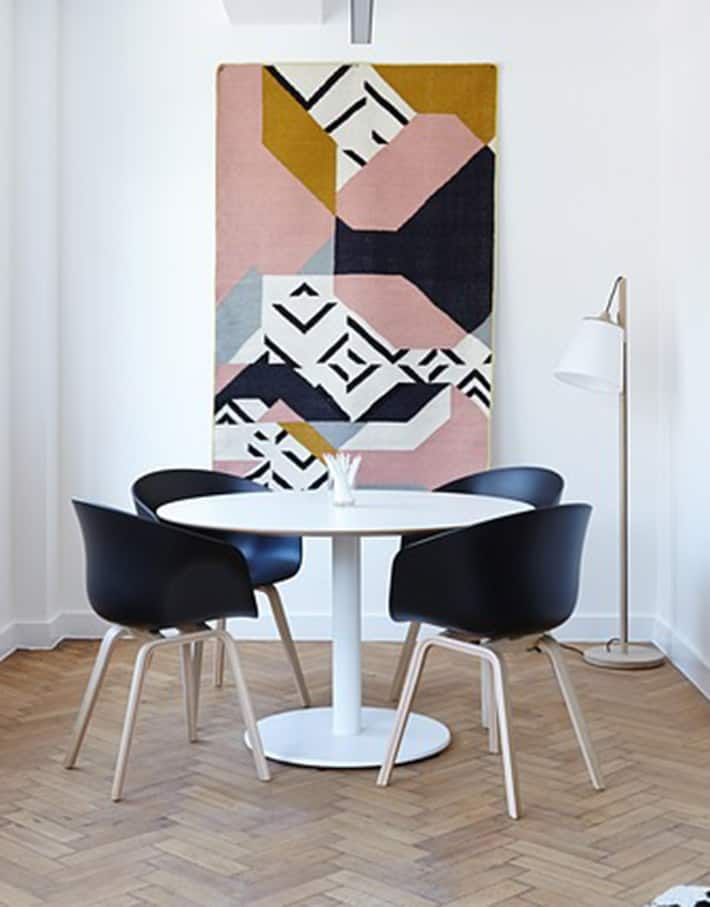 5. Bookshelves
Bookshelves aren't just for books. Incorporate some freestanding bookshelves and use them to display a colorful collection of pottery, figurines, or glassware.
---
6. Rugs
If you've always had the same area rugs, now is the time to switch it up! Replace those worn rugs with newer ones in vivid patterns. Or try affixing a colorful rug on your wall to serve as a stunning tapestry.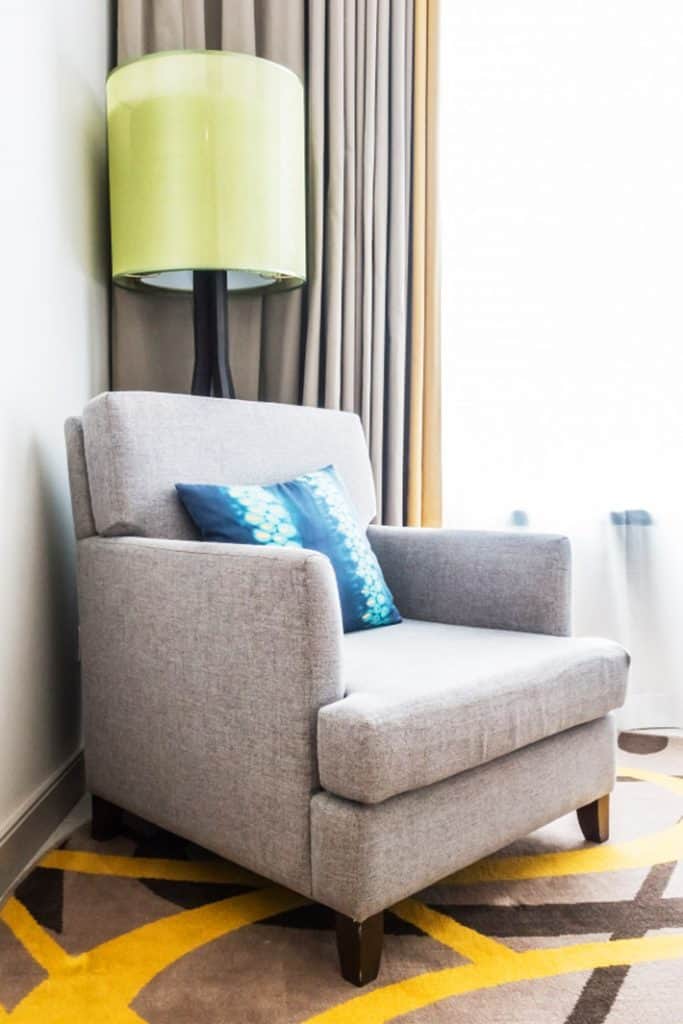 7. Slipcovers
Buy a couch slipcover for every season, and change it out as desired.
Try light, airy colors such as light blue, yellow, white, or green for the spring and summer months and deep, rich colors such as purple, gold, red, or navy for autumn and winter.
You can also try the same with duvet covers for your bedroom.
Can't you just see the possibilities? Do you have a way to add color without paint? Share your ideas with the community in the comments below!
Source: rewardme.in
Photo: Designed by Mrsiraphol / Freepik